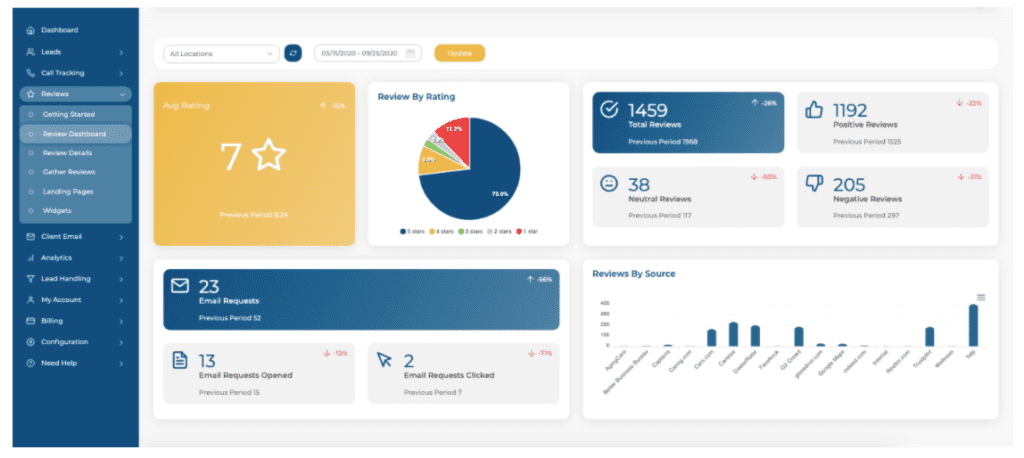 Key Points
● Having lots of reviews gets you a higher ranking and delivers you more clicks through Google.
● Responding to reviews increases customer loyalty and earns you a higher rating overall.
● Google confirmed that responding to reviews improves your local SEO.
Search engine algorithms favor legitimate businesses. Online reviews go a long way in building the sort of credibility required to attract the attention of search engines. But encouraging online reviews is only one piece of the puzzle. To maximize your visibility, make a concerted effort to respond to every review. According to Google, this can improve your SEO ranking.
Why Do Online Reviews Help Search Rankings?
When Google's algorithm judges a website, it measures expertise, authority and trust. Online reviews establish your business's credibility. The algorithm recognizes legitimate reviews as proof of your trustworthiness.
There are three primary reasons reviews help your SEO.
Customer reviews demonstrate your credibility. Google trusts what customers say about you more than what you say about yourself. Customer reviews establish your business as trustworthy. The algorithm favors businesses with lots of customer reviews and rewards them with greater visibility.
Customer reviews drive traffic. Businesses that have lots of reviews will receive

more clicks. This traffic lets Google know your business is credible and thus

deserves a higher search ranking.

Customer reviews articulate your brand. The more detailed your website is, the

easier it is for Google to recognize it. Customer reviews can articulate important

information not mentioned on your website. Google is more likely to bump up

your rating when it can easily identify information about your brand.
Why you Should Respond to Reviews
Now that you know online reviews improve your visibility, let's discuss the effect of responding to reviews. Google likes it when businesses engage in a positive discourse with their customers. It signals to them that you are a legitimate, professionally-run business. They reward this practice by improving your rating.
Receiving customer reviews isn't enough. Take advantage of their effect on your SEO ranking by responding to each one sent your way.
Google's Policy on Responding to Reviews
Fortunately, Google encourages businesses to reply to customer reviews. They appreciate it when businesses take time to acknowledge and thank their customers for leaving them reviews.
Every business should prioritize responding to customer reviews. It demonstrates your commitment to customer service and encourages Google to give you a higher ranking.
Managing your Reputation with Visual Visitor
Online reviews play a crucial role in defining your reputation. Positive customer feedback demonstrates your credibility as a business. Your sales and SEO ranking will improve if you put effort into managing customer reviews.
A great way to begin improving your reputation is to sign up for Visual Visitor. Requesting and responding to reviews couldn't get any easier with our software. Access all of your reviews and send replies without leaving the Visual Visitor dashboard. Don't waste time checking each review site individually. Take care of all your review needs with Visual Visitor. Click here to sign up for our free 14-day trial.