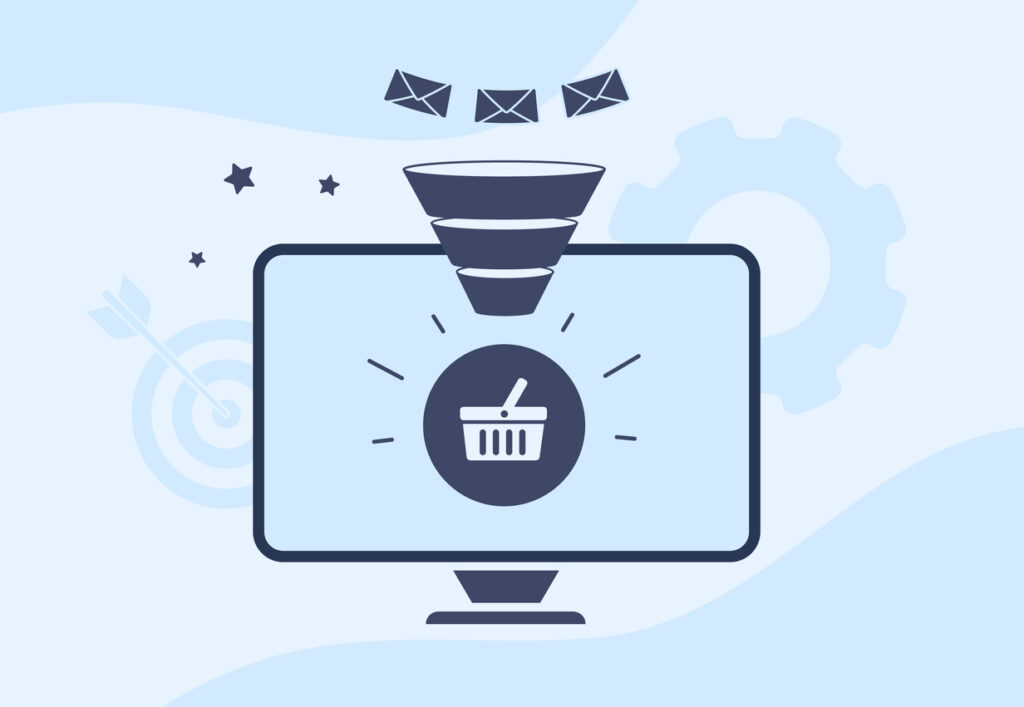 Apr 14, 2023 |
6
minute read
Reading Time:
6
minutes
Cart abandonment is a concern for e-commerce businesses everywhere. The average cart abandonment rate in early 2022 was just under 70%. 7 out of every 10 shoppers left items in their cart without completing their purchase. For most e-commerce store owners, this number is very upsetting. Now add in the checkout abandonment numbers. You notice that you are missing out on a lot of sales simply because you didn't have the tools to recover those interested shoppers. But with the proper abandonment flow solution in place, those abandoned carts/checkouts don't have to mean missed opportunities.
Let's review how abandoned carts are handled and how they differ from abandoned checkouts.
Abandoned Cart vs. Abandoned Checkout
We have all heard the numbers and know that the majority of shoppers who visit your website will not go on to complete their purchase. But did you know that where they drop off makes a huge difference in how they are handled? For example, an abandoned cart is much different than an abandoned checkout.
Do you want to learn more about the path your visitors are taking through your website?
You need to check out WebID +Person.
Our website visitor identification product can help you pinpoint the drop-off points on your site.
What is Cart Abandonment
Cart abandonment is when your shopper has added item(s) to their cart and then suddenly leaves before even starting the checkout process. This makes cart abandonment much different than checkout abandonment because, more than likely, you will not have access to contact data. So how do you recover those sales?
What Does This Mean?
Did you realize that the majority of the services available are only going to be able to help you reach a small group of shoppers that were interested enough to begin the checkout process? Would you recover more sales and reach more interested shoppers if you could reach those shoppers and those who did not begin the checkout process? How about if you had access to the shoppers who visited your site without even adding an item to their cart?
Visual Visitor's +Person product allows you to reimagine your cart abandonment solution to reach checkout and cart abandoners. Keep reading to learn more.
What Makes a Shopper Abandon Their Cart?
There are many different reasons that a shopper might walk away from their cart. By understanding some of the common reasons, you can better understand how to implement a successful cart abandonment flow solution.
According to a survey done by Baymard, the number one reason consumers abandon their cart is the extra costs that come up during checkout. Costs like shipping, taxes, and fees are unavoidable, but there are things that you can do to make them less of a shock. As e-commerce sellers, we do not decide the taxes, and although shipping costs have a little wiggle room, there isn't that much – so what are your options?
One option would be to display the average shipping costs for a product directly on the product page. Doing this makes the shopper aware of that cost in advance, making it less likely to scare them off at checkout.
Another option is to note any fees associated with the product on the product page. Reduce checkout surprises. By adopting a transparent policy on fees with your shoppers, you will not only minimize the abandonment of carts but also build trust.
2.     Checkout Process
This is a common complaint and ranks high among the reasons carts are abandoned. Some surveys even list that nearly 1 in 6 shoppers will walk away from their cart simply because they feel that the checkout process is too long and/or complicated. Although this solution can be more involved, it can yield significant benefits. The same survey mentioned above shows that about a 20-60% reduction in form elements is possible for the checkouts surveyed.
One specific item in the checkout process that drives abandonment is having no guest checkout available. For example, many shoppers will walk away from a purchase just because they are required to create an account to complete their purchase.
3.     Researchers
These researching shoppers are usually out there comparing pricing, browsing for solutions, or preparing to buy. They go from site to site, putting things in their basket to hold while they make price comparisons, check shipping costs, availability, etc. The latest numbers show that about 18% of shoppers visiting e-commerce stores never intended to purchase items when they abandoned their carts. They were comparison shopping. Would you like the opportunity to win these sales? Do you have a cart abandonment solution that can help you send coupons or reminders to these researching shoppers?
A product like Visual Visitor's +Person is designed to help you do just that.
What Are Cart Abandonment Solutions?
There are many ways that e-commerce businesses approach their specific cart abandonment solutions. Some will implement some type of SMS Remarketing; others will install live chat on their site directly. Why do businesses focus on abandonment solutions?
Because it is about 5X more costly to acquire new customers than retain the customers that you already have, this cost includes replacing warm leads that are abandoning their carts with your products inside.
An affordable cart abandonment solution is a fast and easy way to bring those shoppers back to your e-commerce site to complete the sale.
Our software gives you the opportunity to recover customers. We provide you with the information you need to get back in their focus while also building a relationship. The best part is that these shoppers have already been to your site and were so interested in your product they put it in their cart.
What Our +Person Product Does
Our +Person product works hand in hand with most e-commerce platforms. Using our multibillion-record customer contact database and our website identification services, we can help you recover that shopper and retain their interest.
For example, when a shopper leaves your e-commerce site with items in their cart, +Person can tell you who it was, provide cart information, store browsing history, and more. This includes those new-to-you shoppers who don't currently have an account with you.
What does this do?
This information can allow you to quickly get in front of the competition with follow-up emails about products the shopper browsed. You can also sweeten the pot with coupons, discounts, and reasons why they really need to buy from your business.
By using this approach, you are not coming in cold to your shopper; you are retargeting shoppers who have already shown interest in your products!
How Does Visual Visitor Do It?
As mentioned above, we have a multi-billion record customer contact database that is continuously growing. This database can provide you with shopper information to reach out and recover some of those lost sales. This ability goes beyond your typical website visitor identification tools and simple cart abandonment solutions that address only shoppers with an account. Our +Person product addresses cart and checkout abandonment to provide you with the necessary information.
We identify the shopper, First Name, Last Name, email address, and up to 37 other data points of those anonymous shoppers that are already trying to engage with your business. And we do it Real-time by capturing the data you need before and after checkout.
Why You Need Visual Visitor
There are many reasons to use Visual Visitor's cart abandonment solution. Our product has the features you will need to recover lost shoppers. You will learn more about the customers that browse your site as well as those that purchase from you. We go beyond helping you recover the shoppers that have abandoned their carts and left your site. We provide the data you need to build relationships with your customers.
Something that sets us apart from the competition is that we don't focus on the shopping cart. We also provide you with information to reach those warm leads that haven't put items in their cart yet. Our product is focused on providing you with information through all stages of the customer buying cycle. Knowledge is power; the more you know about the shoppers visiting your site, the better.
With customer data from awareness to purchase, you can build your customer base and grow your business. Use this data to build email campaigns of warm leads, send out price drop alerts, recover lost sales, and retain past customers.
Reimagine your cart abandonment solution and re-engage quickly!
+Person - the technology you need to deliver.
Visual Visitor
14-day Free Trial, No Credit Card, No Obligation
Still Not Sure?
We understand that many other companies offer bits and pieces of our Sales Intelligence Platform. When it comes right down to it, Visual Visitor has all the features you need in one place.  Offered at a price you can afford. If you want to go beyond the standard IP Sourcing offered to reduce cart abandonment, try Visual Visitor's +Person. What do you have to lose with our fully functional 14-day free trial?