Contact Confidence Score
To deliver the highest quality data, we have designed a double scoring process that uses Artificial Intelligence to score and scale each Contact. Ugh, it sounds complicated. But hold on, we made it into a simple, easy-to-understand Score that ranges from 0 – 100. We call this the Contact Confidence Score.
Drive-up your open rates and ROI with our 99% accurate Confidence Score.
It's Artificial Intelligence-driven Email Scoring x 2 – not just when we acquire the contact record but a second time when you use the Contact.
Accurate, Fast, Double Verified, and Guaranteed.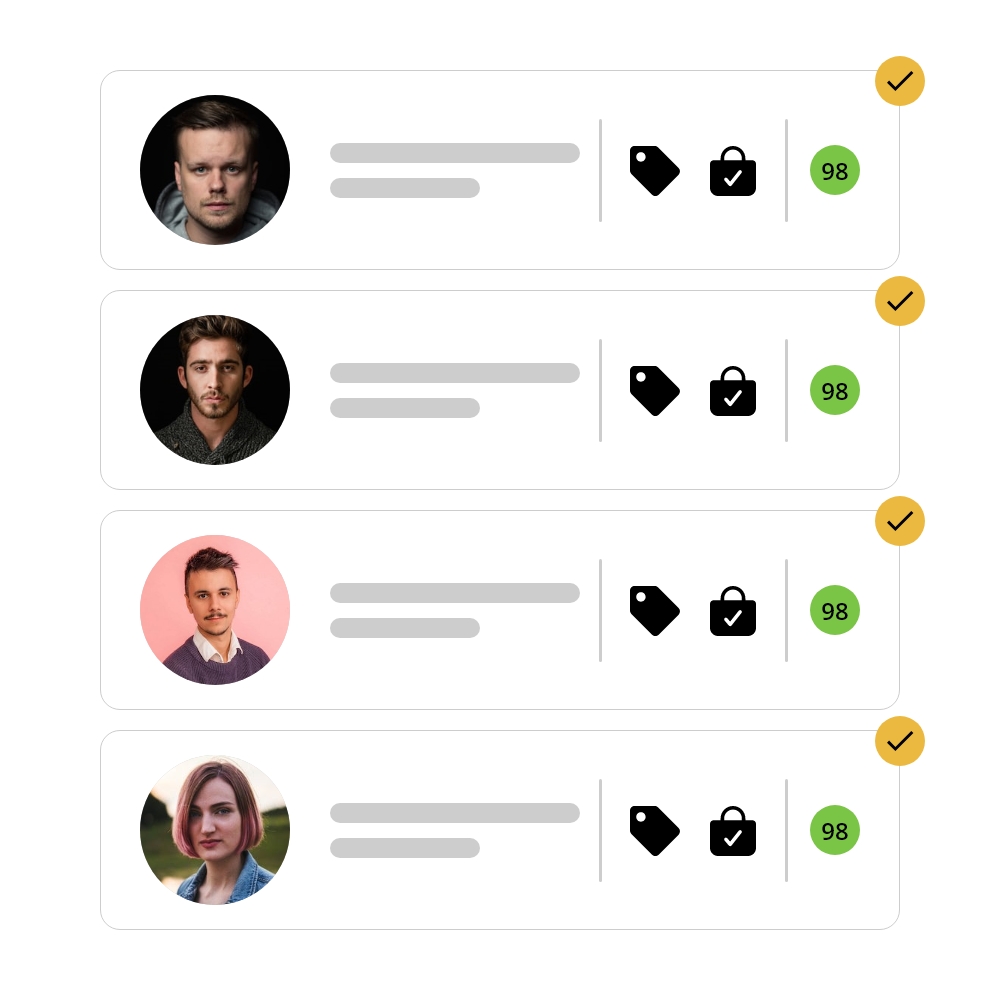 It's Super Easy-To-Understand
An old carpenter's proverb inspired this feature – Measure Twice, Cut Once.
When we provide an email, you have one question – will this email land in the inbox? So today, we evaluate and Score every Contact Twice.
The Confidence Score scale is 0 – 100. Therefore, 100 is the best possible score.
Our Contact Confidence Score comes with an Automated Refund Guarantee Function, so you do not have to lift a finger.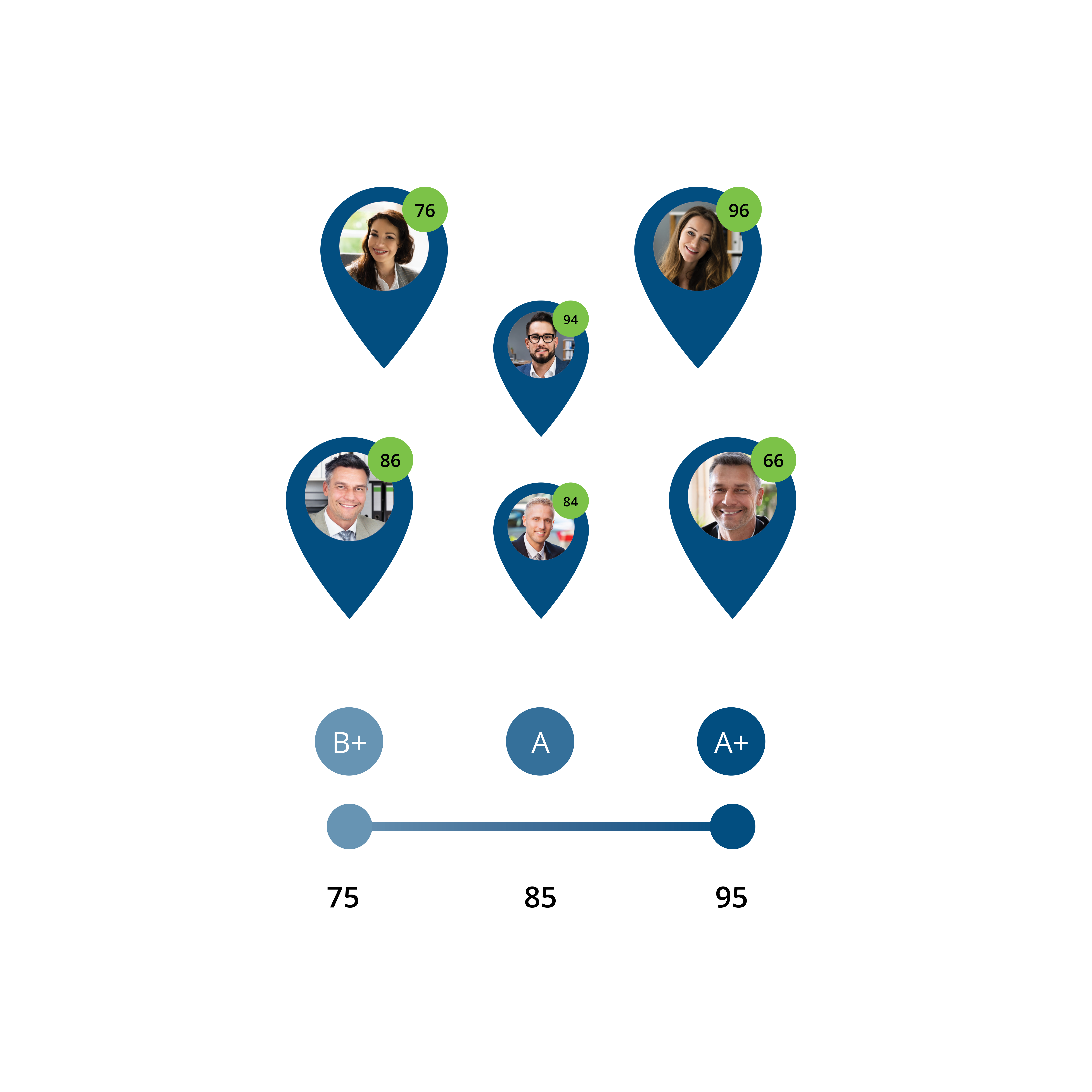 How Our Guarantee Works
Use the Confidence Score to find the prospects that fit your needs. We call this the Historical Confidence Score.
Once you have decided on your contacts and saved them to your Dynamic List Tool, we use Artificial Intelligence to score the Contact a second time. We call this the Real-Time Confidence Score.
If the Real-Time score has changed to a 40 or less, we automatically refund the credit to you. The Contact is yours to keep at no charge.
Accurate, Fast, Double Verified, and Guaranteed.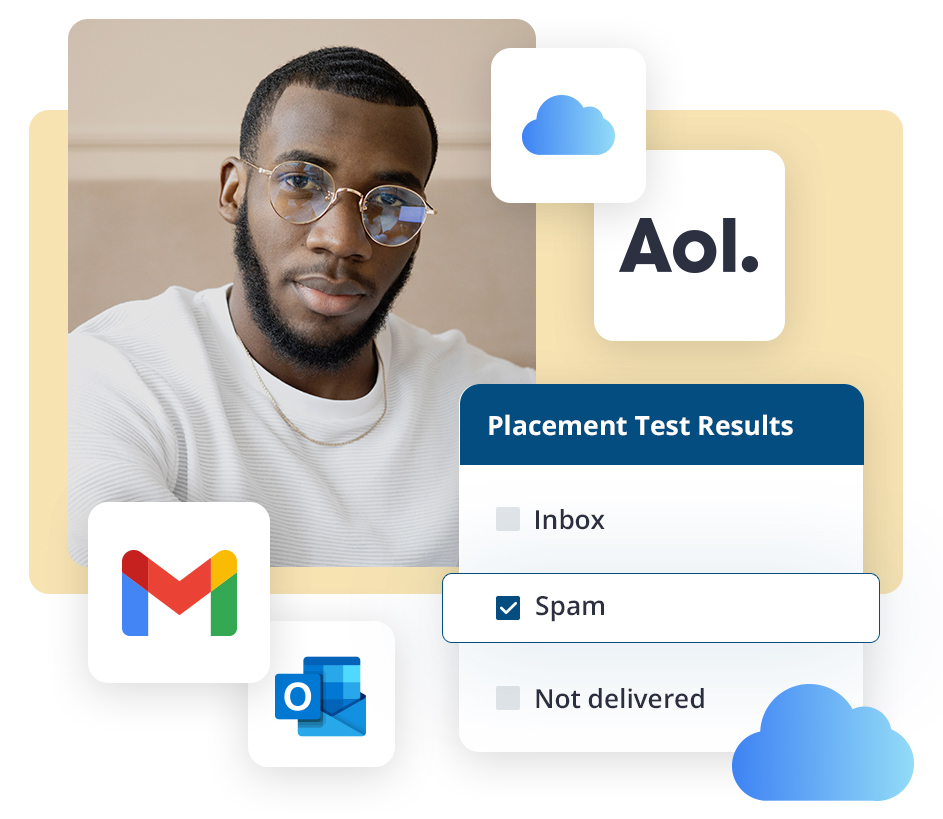 Frequently Asked Questions
That is the two Confidence Scores working together to give you the best information we have as quickly as possible.  Yes, you get a refund on that credit, but no need to ask for it, our platform does that automatically for all Real-time credits that score 40 or less.
No, it just means that we have less confidence that your email will land in their email inbox. Many times, low Confidence Scores mean that mailbox has low activity.
So you call them... Your friend/coworker says "I still work here/My email address hasn't changed... can you resend?"  Then the email goes through.  Did you know that even valid emails have a 1.3% chance of bouncing?  But this is getting better as Email systems and Internet Infrastructure continues to improve.
Yes, that is what our free trial is for.
We validate the address twice and we do not charge for either. We simply consider this standing behind our product.
Currently we only validate Professional (B2B) emails.
A low confidence score can be a contact that we are not able to verify, it could be a bad email address or simply low usage - meaning not sending much email. This does not necessarily mean it is a bad address.
We generally recommend you start in the 50 to 60 range and above.  You can work with the data to determine what works best for your organization.
We are 99% certain that our Confidence Scoring System is 98% accurate.
This will show your Audit Log. Login > Billing > Audit Log.