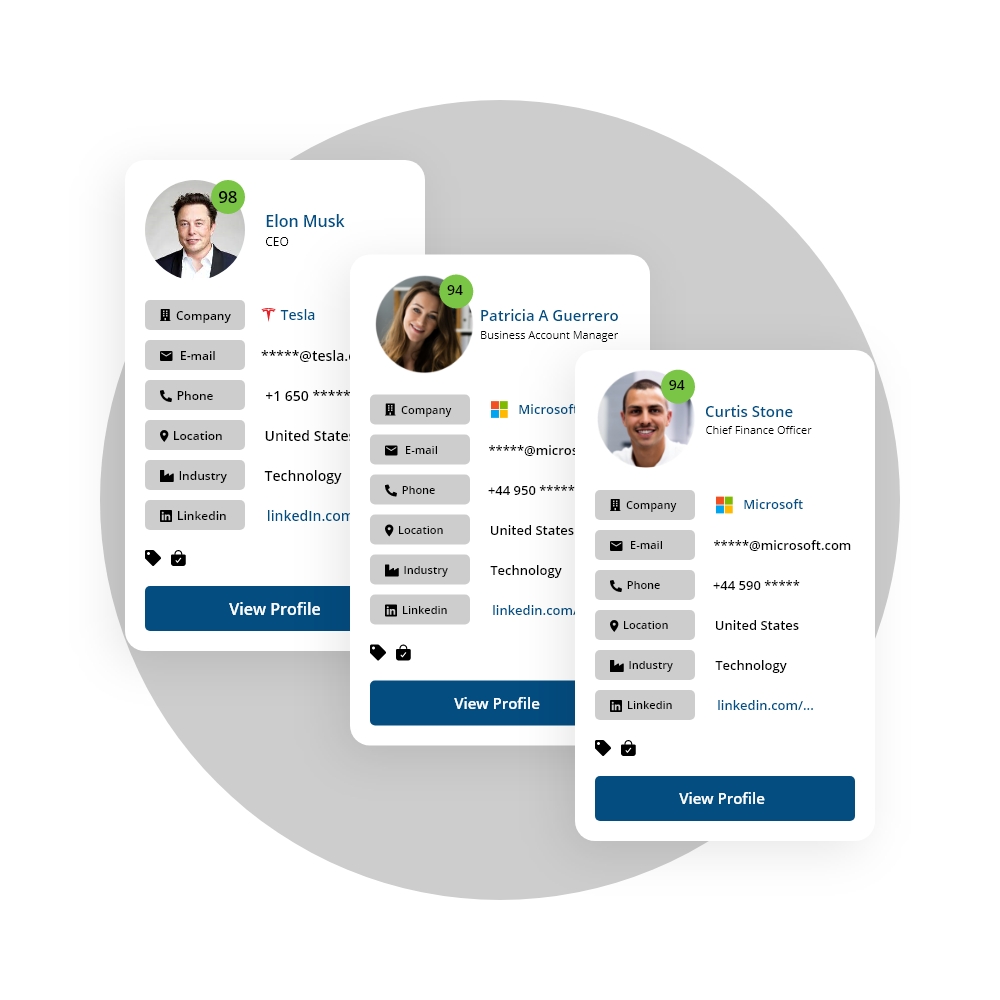 Mar 30, 2022 |

4

minute read
Reading Time:
4
minutes
Sales Intelligence software like Visual Visitor can exponentially increase your number of leads…but how do you know which ones to prioritize? You should start by asking the right questions. This step, known as Sales Qualification, allows you to home in on the leads that are most likely to become customers.
Your conversion rate – and your overall sales – will increase as a result. But that's not the only thing Sales Qualification can do for you.
The Benefits of Sales Qualification
Simply put, Sales Qualification makes you think critically about your leads. It provides valuable insights into your prospects, customers, and sales process. You can use this information to create targeted messaging and accelerate your sales cycle.
This article outlines the questions you should be asking each step of the way from prospecting to closing.
Questions For Every Stage of Sales
Initially, you should start by developing an Ideal Customer Profile or Buyer Persona. In other words, you should identify the key characteristics that distinguish your most valuable customers. Before you contact a lead, you should ask yourself:
How does this company conform to my Ideal Customer Profile?
How does this company deviate from my Ideal Customer Profile?
If the lead differs from your Ideal Customer Profile in two or more ways, they may not be a good fit. In other words, you should dedicate more time to the leads that embody your Ideal Customer Profile.
Once you've verified that the lead is a good fit on paper, you can start digging in further. This is a good time to assess their motivating factors. Consider:
What are their interests?
What are their pain points?
What problems can you solve for them?
Assuming the lead has pain points you can address with your products, they're likely a good fit. Now you need to consider how to get things moving. You should ask yourself:
How can you provide value right now?
Why does it benefit the lead to act quickly?
These questions are important because they demonstrate urgency. You should be able to provide a compelling reason why a lead should move forward right now. Without one, they aren't likely to act.
When you come up with answers to these questions, you're ready to reach out to them.
Sales Qualification Based on Ideal Customer Profile
You can learn a lot about a lead without reaching out to them. But sometimes the most effective strategy is going straight to the source. This is the quickest way to weed out the bad leads from the good. To that end, consider asking your leads the following questions:
How many people work on your team?
What are your biggest challenges?
How many people will be using our products?
What are you prioritizing this quarter? Next quarter?
How did you find out about our company?
What are your goals?
Knowing the answers to these questions can help you determine whether a lead is truly a good fit – and the sooner you know this, the better.
Sales Qualification Based on the BANT Model
The acronym BANT stands for Budget, Authority, Need, and Timeline. This Sales Qualification model focuses on a lead's budgetary constraints and implementation timeline. It's an effective strategy for qualifying leads. To find out if the BANT model is right for you, try out the following questions:
Budget Questions
Does our proposal align with your budget?
What are you hoping to spend?
What are your financial constraints?
Authority Questions
Which parties need to sign off on this decision?
Are you the only decision-maker?
Need Questions
What problems are you hoping to solve with our products?
How many of your coworkers will be using our products?
How do you expect our products will affect your workflow?
Timeline Questions
What is your implementation timeline?
When do you expect to close the deal?
Sales Qualification Based on Discovery Questions
When it comes to Sales Qualification, open-ended discovery questions are your friends. They can help you measure interest levels and identify sales objections. Plus, asking these questions shows that you're interested in establishing a relationship, not just making a sale.
Questions to identify sales objections
Do you have any questions about implementation?
What factors might prevent you from moving forward?
What other solutions are you considering?
What concerns do you have?
Questions to assess motivation
What are your goals for this quarter? Next quarter?
Why is now the best time to move forward?
What goals are you hoping to achieve with our solution?
Questions to measure interest
What did you think of our demo?
What will happen if implementation is delayed?
How comfortable are you with the idea of moving forward?
How does our solution align with your goals?
Questions to identify paint points
What is your current solution?
How much are you currently spending on ?
How much money and time will you save by implementing our solution?
Questions That Demonstrate Urgency – and Drive Sales
Asking questions is a big part of Sales Qualification. The more information you can collect up front, the easier it will be to push for a sale later. But keep in mind that urgency is king. And a good way to demonstrate urgency is to ask the right questions. Here are some questions you can ask to get the ball rolling:
What questions do you have?
Is there anything I can do to alleviate your concerns?
Is there any information you need from me?
Are you ready to move forward?
When can we take the next steps?
Are you interested in a demo or free trial?
Are you running low on qualified leads?
Having too many leads can be a huge problem- Sales Qualification and Lead Nurturing take time. But not having enough leads? That's an even bigger problem.
Fortunately, Visual Visitor users have access to more than 600 million contacts working in 100 + industries. Our platform is equipped with plenty of filters you can use to pinpoint the leads that are truly worth your time. And we can even track a lead's behavior, from email opens to website visits. We make prospecting a whole lot easier.
Interested? Schedule a free demo today.