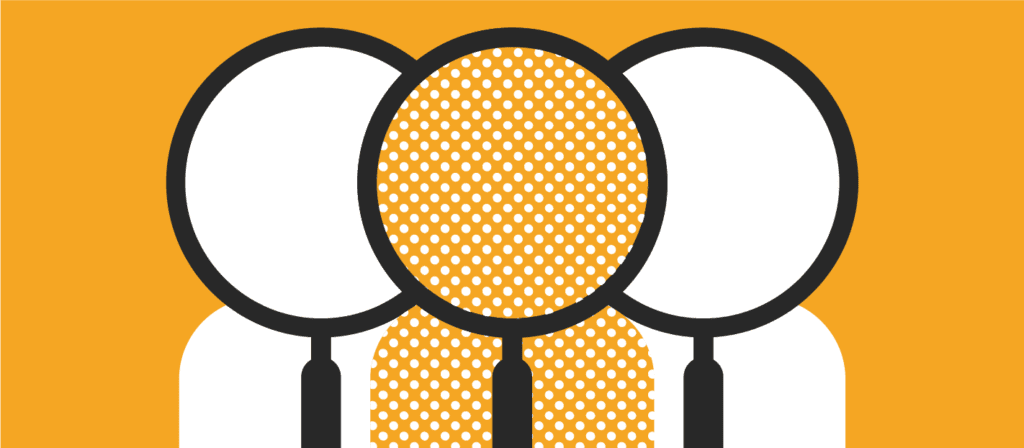 Mar 30, 2022 |
6
minute read
Reading Time:
6
minutes
Sales Intelligence software like Visual Visitor can exponentially increase your number of leads…but how do you know which ones to prioritize? You should start by asking the right questions. This step, known as Sales Qualification, allows you to focus on the leads that are most likely to become customers.
Your conversion rate – and your overall sales – will increase as a result. But that's not the only thing Sales Qualification can do for you.
The Benefits of Sales Qualification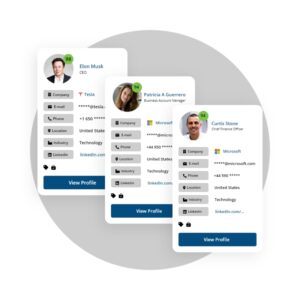 Simply put, sales qualification is a process that helps determine if a prospect is likely to become a paying customer. To do this, you will need to analyze your leads carefully. This stage of the sales cycle is very important and will confirm whether or not your prospect is not only ready and willing to buy your product but also if they are able to buy your product. Let's face it, to spend hours on a prospect that cannot afford what you're selling or is completely uninterested is very frustrating.
This article outlines the questions you should be asking each step of the way, from prospecting to closing.
Questions For Every Stage of Sales
Initially, you should start by developing an Ideal Customer Profile or Buyer Persona. What is an Ideal Customer Profile (ICP)? This is the profile of a fictitious company that defines your perfect customer. This customer will have all the qualities that would make them a perfect fit for your product or service. In this ICP, you should include things like customer pain points, interests, buying patterns, demographic data, firmographic data, and more. Once you have completed this ICP – or updated your current one – you should ask yourself:
How does this company conform to my Ideal Customer Profile?
How does this company deviate from my Ideal Customer Profile?
If the lead differs from your Ideal Customer Profile in two or more ways, they may not be a good fit. In other words, you should dedicate more time to the leads that embody your Ideal Customer Profile.
Once you've verified that the lead fits your Ideal Customer Profile, you can move on to the next step and consider what is motivating them:
What are their interests?
What are their pain points?
What problems can you solve for them?
After you determine that the lead has pain points that your products will correct, they're likely a good fit. Now let's get things moving!
Ask yourself:
How can you provide value right now?
Why does it benefit the lead to act quickly?
These questions are important because they demonstrate a sense of urgency. When you make contact, you want to be able to provide a compelling reason why a lead should move forward with your company. How you present this to the prospect will depend on your typical sales cycle length. For example, if your sales cycle is typically 3-6 months, you would present with less urgency than if your sales cycle tends to run 1-2 weeks. Remember, at this point, your goal is to create a desire to move forward with your company.
When you come up with answers to these questions, you're ready to reach out!
Sales Intelligence software that helps you power through your Sales Qualification process!
Win more customers faster!
Visual Visitor
14-day Free Trial, No Credit Card, No Obligation
Sales Qualification Based on Ideal Customer Profile
You can learn a lot about a lead before you even reach out to them, but there are times that the most effective strategy to weed out the bad leads is to go straight to the source. If this is the strategy that works for you, consider asking your leads the following questions:
How many people work on your team?
What are your biggest challenges?
How many people will be using our products?
What are you priorities for this quarter? Next quarter?
How did you find out about our company?
What are your goals?
Knowing the answers to these questions can help you determine if a lead is truly a good fit – and the sooner you know, the better.
Sales Qualification Based on the BANT Model
The BANT model is another great strategy to use for sales qualification. Not sure what that is? The BANT model is a sales qualification framework that allows salespeople to determine whether or not each prospect is a fit for further engagement based on the prospect's budget, their authority to make purchasing decisions, their need for the product, and the timeline that they are looking to buy. It's an effective strategy that is designed to identify leads that are worth pursuing. To find out if the BANT model is right for you, try out the following questions:
Budget Questions
Does our proposal align with your budget?
What are you hoping to spend?
What are your financial constraints?
Authority Questions
Which parties need to sign off on this decision?
Are you the only decision-maker?
Need Questions
What problems are you hoping to solve with our products?
How many of your coworkers will be using our products?
How do you expect our products will affect your workflow?
Timeline Questions
What is your implementation timeline?
When do you expect to close the deal?
Call When They Are Ready to Buy
Take that warm lead uncovered from your website and use the tools within the Visual Visitor toolkit to streamline your sales qualification process today!
Sales Qualification Based on Discovery Questions
When you are working through your sales qualification process, discovery questions can be very useful. These questions are designed to help you gauge whether or not a prospect is a fit for your product. And when they are done right, they will allow you to measure interest levels and identify specific sales objections that you will need to be aware of. A bonus to properly worded discovery questions – they show your interest and help build a relationship.
When you outline your discovery questions, here are a few that you will not want to leave out:
Tell me a little more about your company and what you do.
What problem are you looking to solve with your product or service?
What solutions have you tried in the past, and why did they not satisfy your needs?
Are you the one who will be making this decision, or are there others we should include in our discussion?
Tell me a little about your goals.
Is doing nothing an option at this time?
Why are you looking to solve this problem now?
What timeframe are you looking to make a decision?
What would a successful outcome to this problem look like?
How did you hear about us?
Why were you unhappy with your last provider?
What features are important to you and why?
Would it be okay if I follow up with you on mm/dd/yyyy?
Questions That Demonstrate Urgency – and Drive Sales
Asking questions is a big part of the sales qualification process. The more information you can collect at the start, the easier it will be to push for a sale later. But keep in mind that urgency is king. And a good way to demonstrate urgency is to ask the right questions. Here are some questions you can ask to get the ball rolling:
What questions do you have?
Is there anything I can do to alleviate your concerns?
Is there any information you need from me?
Are you ready to move forward?
When can we take the next steps?
Are you interested in a demo or free trial?
Your Next Steps
To achieve success in sales, you must have a solid sales qualification process in place. No matter how many warm leads Visual Visitor provides to your team, without the framework in place to move forward with those leads, you will find yourself quickly overwhelmed. That is why it is important to take the time to go through this process: outline your Ideal Customer Profile, understand your leads before reaching out, and determine the most effective questions to ask your prospects during your discovery phase. Visual Visitor can help to provide warm leads, and we can also shorten the time you spend researching to understand your prospects with our 600+ million record database of Customer Contacts – but identifying and understanding those prospects that are most likely to turn into customers is best done by your team.
Remember, prospects that become customers increase not only revenue for your company but also increase the possibility for referrals.
Sales Qualification made easy with Visual Visitor
We provide more than just warm leads to our clients, we provide solutions. Our database of 600+ million contacts working in 100+ industries will make your Sales Qualification process a whole lot easier.

Are you running low on qualified leads?
Having too many leads can be a huge problem- Sales Qualification and Lead Nurturing take time. But not having enough leads? That's an even bigger problem.
Fortunately, Visual Visitor users have access to more than 600 million contacts working in 100 + industries. As a result, our platform is equipped with plenty of filters you can use to pinpoint the leads that are truly worth your time. And we can even track a lead's behavior, from email opens to website visits. As a result, we make prospecting a whole lot easier.
Interested? Schedule a free demo today.