Mar 16, 2021 |

2

minute read
Reading Time:
2
minutes
David is a sales manager at Spark Digital Media, a marketing company based in Atlanta. Recently, he hasn't had much luck finding leads. Despite updating their website and posting regularly on their blog, David's client list isn't getting any bigger.
His coworker Sarah recommends website tracking, a practice which would allow him to identify anonymous visitors browsing their site. Once David has the power to identify leads, he can start pursuing them.
How Does Website Tracking Work?
Website tracking works by assigning each visitor a unique identification number. Until they clear their cookies, their visits will be tracked. David can find out:
Who's browsing their site.
Which pages they're looking at.
How long they're browsing each page.
Which referral source led them to the website.
Now that David has website tracking software working in his favor, he can focus his efforts on developing a conversion strategy.
What Can Visual Visitor Tell You?
Visual Visitor turns anonymous visitors into qualified sales leads. In other words, we can tell you who's browsing your site and __ interest in your company.
Select "Search Leads" to find out who's looking at your site.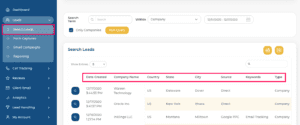 Click on the magnifying glass to learn about individual leads.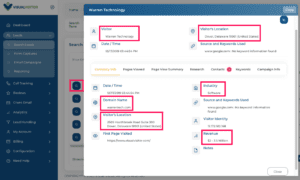 Select "Pages Viewed" to see which pages are attracting their attention.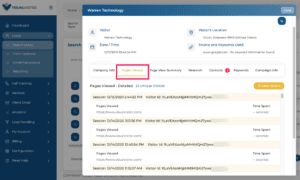 Click on "Contacts" to learn about a company and their employees.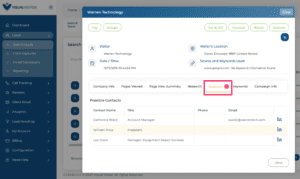 Select "keywords" to find out which keywords prompted their visit.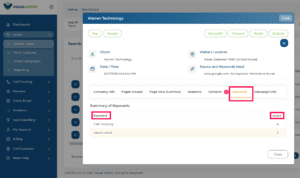 Interested in website tracking? Click here to sign up for our 14-day free trial, no credit card required! Find out how many anonymous visitors (aka leads) you have browsing your site.