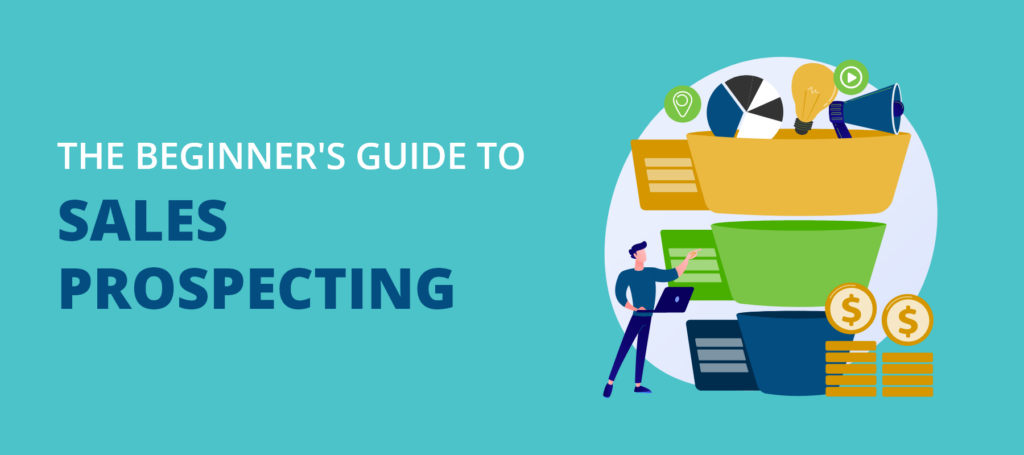 Mar 03, 2022 |

7

minute read
Reading Time:
7
minutes
Top 10 Winning Sales Prospecting Methods
(b2b sales, b2b sales prospecting methods, prospecting, prospecting tips, buyer intent data, b2b intent data)
Do you ever find yourself thinking that sales prospecting is the hardest part of your job? Well, you're in good company! When asked, almost half of salespeople feel that sales prospecting is the most challenging step in the entire sales process, with closing and qualifying not far behind. This article is designed to help make the hardest part a little easier with proven tips to improve your current sales prospecting techniques.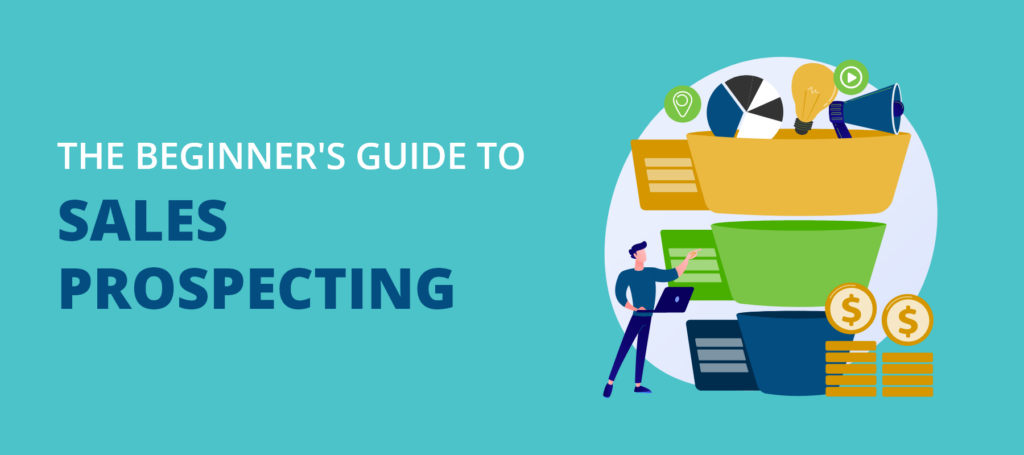 Top 10 Winning Sales Prospecting Methods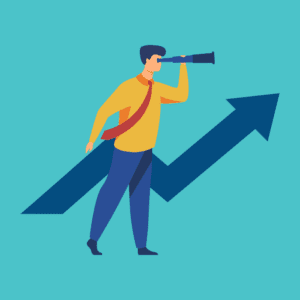 1. Follow the footprints
Did you realize that when buyers research products and services online, they leave behind digital footprints? Your team can focus on the companies looking to purchase the type of solution you offer based on their internet activity simply by harnessing this buyer intent data.
Having access to a tool that provides buyer intent data directly, like Visual Visitor, can simplify your prospecting by allowing you to focus a large portion of your time on the prospects who are out there shopping right now. Visual Visitor will collect the data, score it, and provide you with a list of companies and their current stage is the shopping cycle. Research shows that 35-40% of sales will go to the vendor that gets there first!
Want to learn more about how Buyer Intent Data can shorten your sales cycle? Schedule a Demo with Visual Visitor today.
2. Heat up those cold-calls
Who actually likes cold calling? It's a tricky part of sales prospecting that most will avoid like the plague. But, like it or not, it is a very effective way to find prospects. Cold-calls can take you from annoying sales guy to friend in just a few minutes – – if they're done right. The key to being a successful cold-caller is research. Using a tool like Visual Visitor will allow you to quickly gather the data you need before picking up the phone. Then once you have that decision-maker on the line, you will be able to show the value of your product to that company. Visual Visitor can shorten your discovery time and allow you to focus on making that call.
Before you make that call, keep in mind this tip: be prepared to talk about the value of your product to the company, not just the tech specs. Also, be ready to discuss the cost.
3. Social media is important
Regardless of your personal feelings on social media, your current sales prospecting plan is not up to par if your team isn't getting as much as they can out of the available social media platforms. Why? Because social media is a valuable tool in sales prospecting that helps build that emotional connection (*link to the previous blog post The Best Practices for Sales Prospecting *) and enables you to pitch to the prospect successfully. Not only can you learn a lot about your potential customer, but you can also interact with them. Creating profiles on Facebook, Instagram, Twitter, and LinkedIn is a great place to start. Just remember, this is a business tool – not a platform to showcase your foodie pics.
Once you have created your business profile, follow these tips to prospect on social media successfully:
Do remember, sometimes more is just more – Going in guns a blazing and trying to reach every possible prospect all at once will not work. Instead, narrow your target audience by setting filters for geographic location, target audience, keywords, and more.
Do personalize your outreach – Outlining a plan or using a template to design your outreach message will make this step easier. Research shows that prospects respond more positively when the message is personal.
Do schedule your posts – Many tools are available that make it easy to put those social media posts on a schedule. Consistency is key. Posting 5 things in one day and then nothing for a week will hurt your sales prospecting as much as posting nothing at all.
Do test… a lot!– Some blogs make it seem like finding sales prospects on social media is simple. It's not. To be successful, you need to test finding those prospects using different filters. There is no one size fits all approach, so be fluid and repeat this step often.
4. Quality is more important than quantity
When developing your sales prospecting methods, you must always keep in mind that it's quality over quantity when it comes to prospects. Do not go the route of so many salespeople, consuming time by chasing those uninterested prospects to fill your sales funnel. It's a waste of your time and theirs, and it seldom ends with a deal. Instead, to find that 'perfect' match, you must put in the time, examine your current customer base, and develop a customer profile that tells you why they are a customer. Then, take the information you have gathered to create an ICP or Ideal Customer Profile.
When there are so many hours in the day, and the sales funnel is your life-blood, don't fill them up by prospecting uninterested people. They won't appreciate it, and you will just be wasting your time.
Sign up for your 14-day Free Trial of Visual Visitor today and become a prospecting superhero.
5. Don't be shy; you're an expert!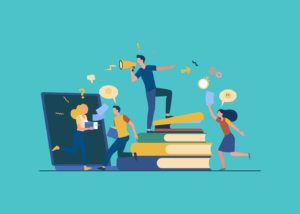 Did you realize that by just being a salesperson, you're automatically considered an expert in your industry? Why? Who could possibly know more about your product and its competitors than someone trying to sell it? This is where thought leadership comes into play as a sales prospecting tool. While setting up your social media presence, build up your credibility with prospects by continuously writing blogs and posting information and articles about your product. Remember, the more you link your articles and blog posts to other sites, the higher your chances are of reaching more prospects before you even try to make contact.
6. What's your hurry?
When talking with salespeople, I have often seen them go from that initial introduction call directly to a sales pitch skipping the qualifying, the sales funnel, and all that entails. Doing this is risky. Your relationship with the prospect has not been established, you haven't done your due diligence, and when they're gone, they're gone. You can avoid these pitfalls by simply taking your time and being methodical in your approach. Sales prospects should go from lead, to qualified lead, to sales funnel. When you try to skip any of the significant steps or the little steps that lie between, you usually end up wasting a lot of time and resources on a lead that has little to no chance of converting.
7. How do you know if you don't ask?
Asking for a referral from a satisfied customer is still a very reliable sales prospecting method. Use it! When you have a referral, you have a shortcut to adding qualified leads to your pipeline and can quickly move right to a meeting with the decision-makers.
What makes a referral so powerful? First, prospects will usually trust a referral from someone they know. Second, that confidence and emotional bond you spend time building at the beginning of your sales prospecting journey is shortened significantly, which means this new prospect will probably move a lot quicker through the sales pipeline. So when you're scouring for leads, don't forget to ask your best customers for referrals!
8. Don't drop the ball on the follow-up
How can you guarantee the prospect doesn't fall through the cracks? Follow up. This fundamental sales prospecting method can be invaluable as it helps move your prospect through the sales pipeline. When you follow up with the prospect, you keep them current and up to speed with each step of the sales cycle. Simply reaching out in a consistent, not obsessive, way will do wonders with moving those prospects right through the pipeline.
9. Prospecting today, tomorrow ..forever
We all like to categorize our tasks and make ourselves feel better that those things that challenge us the most will be over soon… not so with prospecting. I know it's hard, but you must remember, it is a never-ending event for a salesperson. When you are outlining your daily time blocking (*link to section 3 in The Best Practices for Sales Prospecting*), you must set aside time each day for prospecting. This will help you to stay consistent and keep your sales pipeline full.
This is why creating a plan and outlining what works and what doesn't is so important. You will be doing it all again soon, so keep track!
Call When They Are Ready to Buy
Uncover those anonymous visitors and go beyond simply tracking clicks to become a prospecting superhero.

10. Be visible by participating in Q&A forums
Another great way to find prospects and build an emotional connection is by participating in online forums like Facebook Groups, Reddit, LinkedIn Groups, and more. Doing this will enable you to reach audiences in your target industry and educate them on your product. You will also gain valuable insight into the areas that they find concerning and the issues that they face.
Spend a few days or weeks reading and watching the conversations, then chime in and answer questions. When posting these answers, lead them to your articles, blog posts, and website to generate traffic to your site and open a dialogue.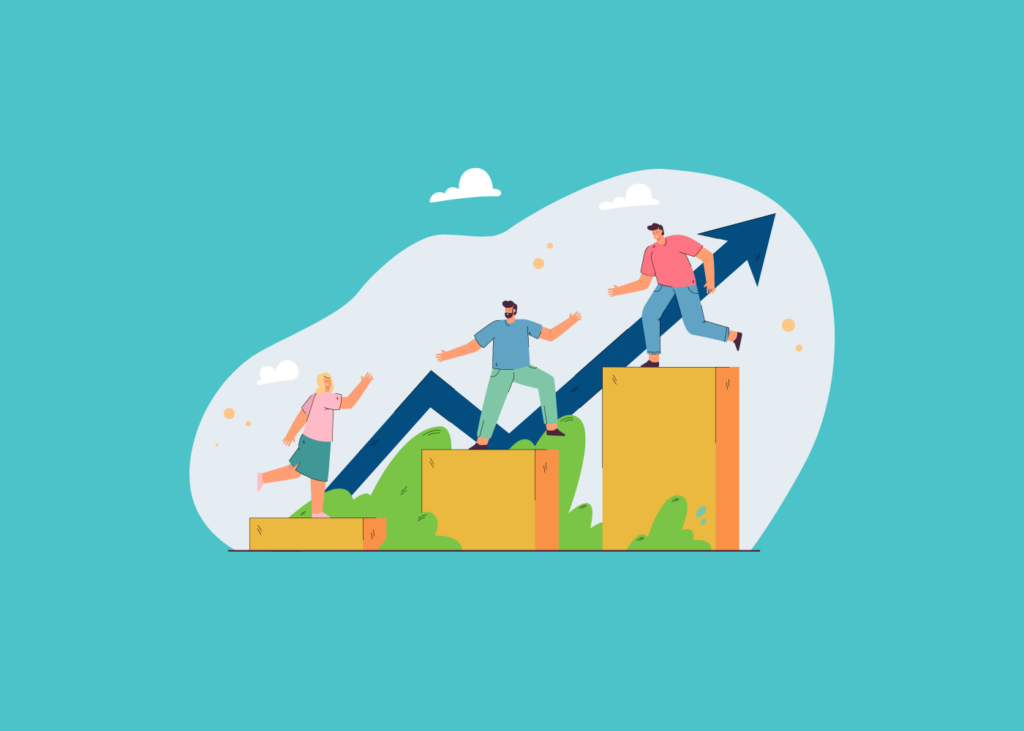 Go forth and Prospect… like a superhero
We hope that you will find some valuable information in the methods discussed above. To find more articles to take your b2b sales prospecting to the next level, visit our blog or click on the articles below.