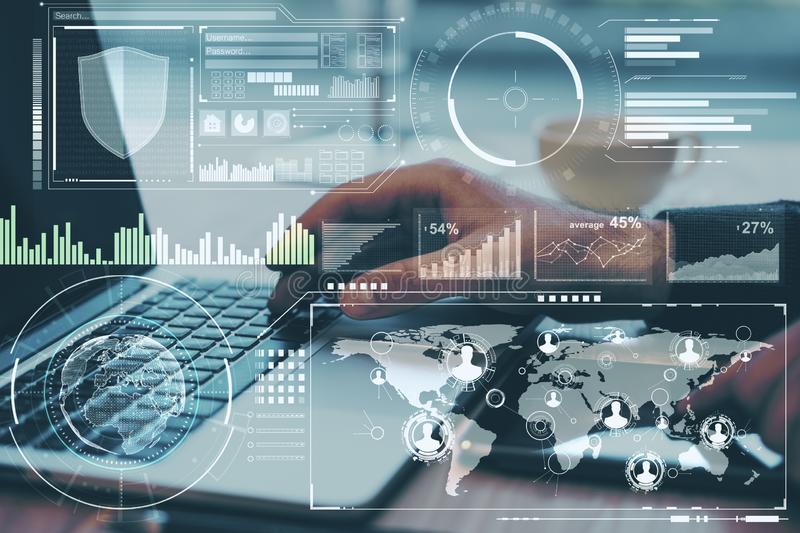 Jun 13, 2022 |
5
minute read
Reading Time:
5
minutes
For businesses that are looking to understand website visitor tracking strategies, Visual Visitor is here to help. Ensuring that your website sets the tone for a great first impression is extremely important but is your team putting the same effort into understanding who is visiting?
In this article, we will discuss the following:
What is website visitor tracking?
Why is website visitor tracking important?
What are the different types of solutions out there?
The pros and cons of website visitor tracking.
What features you and your team should be looking for in a solution.
What is Website Visitor Tracking?
Website visitor tracking is logging the different ways that visitors engage with your website and then presenting that behavior to you in a meaningful way. This provides your team with a visual path that the visitor takes as they journey through your website; with Visual Visitor, it will also give your team the contact data needed to reach out to the visitor and make contact. This insight into your visitors is crucial in any website visitor tracking strategy.
Visual Visitor provides over 40 data points to our customers; here are just a few:
Company Name, Address, Location
Pageview details and time spent detailing the buyer's interest
Possible Contacts – Names, Titles, Phone Numbers, Email Address
Keyword & Referral Source
Campaign Information.
All this information is also integrated into our other features to give you a well-rounded understanding of which prospects are ready to buy!
Why is Website Visitor Tracking important?
In a perfect world, when a prospect visits your website, they like what they see and fill out a form giving you all their contact details to request more information. But, unfortunately, less than 2% of your visitors will do that – so without website visitor tracking, you're missing out on that other 98%.
Visual Visitor's website visitor tracking is an asset that every company with an internet presence needs. The way that online sales works, without website visitor tracking software, you are missing all the data that your website is gathering for the company. Not to mention the warm leads that are visiting and being overlooked. Website Visitor tracking software will not only monitor your website activity, but track online behavior within your site, provide useful contact information, and help increase your sales.
What are the different types of solutions out there?
If you're reading this article, you would like to know how your website contributes to your business and put it to better use gathering prospects. You might have even tried a web analytics tool in the past and used it to collect data to show you how visitors get to your site and what they do while they are there. But there is more to website visitor tracking than just analytics.
Some tools will only provide your team with IP tracking results, which is just not enough in today's online world. What is IP tracking? IP tracking is when your visitor's IP address contacts the server hosting your website, and the IP address is traced. This is usually used to customize the displayed page and approximate the location that your audience is viewing from geographically.
Visual Visitor provides more than just the behavior on the page for your visitors; we go deeper and offer device data to show the devices that your visitors come to your site on (mobile, tablet, PC). We also provide contact data of your visitors, even if they are working from home.
These tools alone will provide so much benefit, but with Visual Visitor, we give you more! Company details, contact data, firmographic data, and more.
Need more warm leads? Did you know that 98% of your website visitors don't fill out a form. We can tell you who they are in real-time.
Get started today and super-charge your business growth.
The pros and cons of website visitor tracking.
Implementing website visitor tracking on your B2B website has multiple benefits. First, tools like Visual Visitor can provide your team with real-time insight into who is visiting your website, allowing you to reach more prospects faster and win more customers.
A good tool like Visual Visitor will reveal the visitor on your site and help your sales and marketing teams reach out to warm leads that are already engaged with your product or service. This reduces the time it will take to turn a prospect into a lead and win a customer.
With Visual Visitor's website visitor tracking, you will get more than just the analytics that most services provide and receive a real-time alert when the prospect is on your site. This alert will go beyond the IP address and general information that many offer and give you actionable data that includes contact information, thus reducing your sales team's research time to reach out.
Know your visitor. When you get a real-time alert showing you have a visitor on-site, it will show you where they went and how long they stayed. This will give your team the ability to know their audience so that when they make the call, they will be able to focus on the topics that interested them the most.
Reach out with confidence. Our customer contact database is constantly checked and double-checked to ensure the highest quality contact data. We are so confident in our data that we offer a contact confidence score for each contact downloaded. This allows you to send those emails or make the calls to the right person.
As with any technology product, there are always things to factor into your decision.
Many website visitor tracking software packages can be costly and require lengthy contracts. Fortunately for you, Visual Visitor is a cost-effective solution with many options to fit your needs – from small businesses to large ones, we have a plan for you. Check out our pricing page to see how we compare with the more expensive solutions. The return on investment for our solution is many times higher than our competitors.
Understanding the data that monitoring your website visitor traffic provides can be confusing. Visual Visitor makes this as easy as possible for our clients with a comprehensive dashboard that does most of the work for you. We allow you to filter your results based on the search criteria you are looking for – and save those searches to be used repeatedly. Plus, we offer one-on-one time with an expert to get you and your team off and running from the start. Making sure that you get the most out of our product makes you more productive and is the reason our clients love our system.
What features you and your team should be looking for in a solution.
If identifying the traffic coming to your site to ensure prospects are handled quickly and professionally, your current customers are taken care of, or if you are looking to monitor the traffic to increase customer retention, then Visual Visitor has the features you need to make this happen.
Visual Visitor has been an industry leader for over 12 years. Our website visitor tracking is just one piece of the B2B lead generation package that we offer. We take the anonymous visitor and provide you with real-time alerts containing the actionable data you need to move forward. We also offer tools like buyer intent campaign creation, email tracking, etc. To learn more about how our detailed look into your website visitor's journey can help your team grow, give us a try to free. We are here to help you!
Discover the identity of your website visitors.
Get your free trial of Visual Visitor and uncover the leads you didn't know you had.
Visual Visitor
14-day Free Trial, No Credit Card, No Obligation