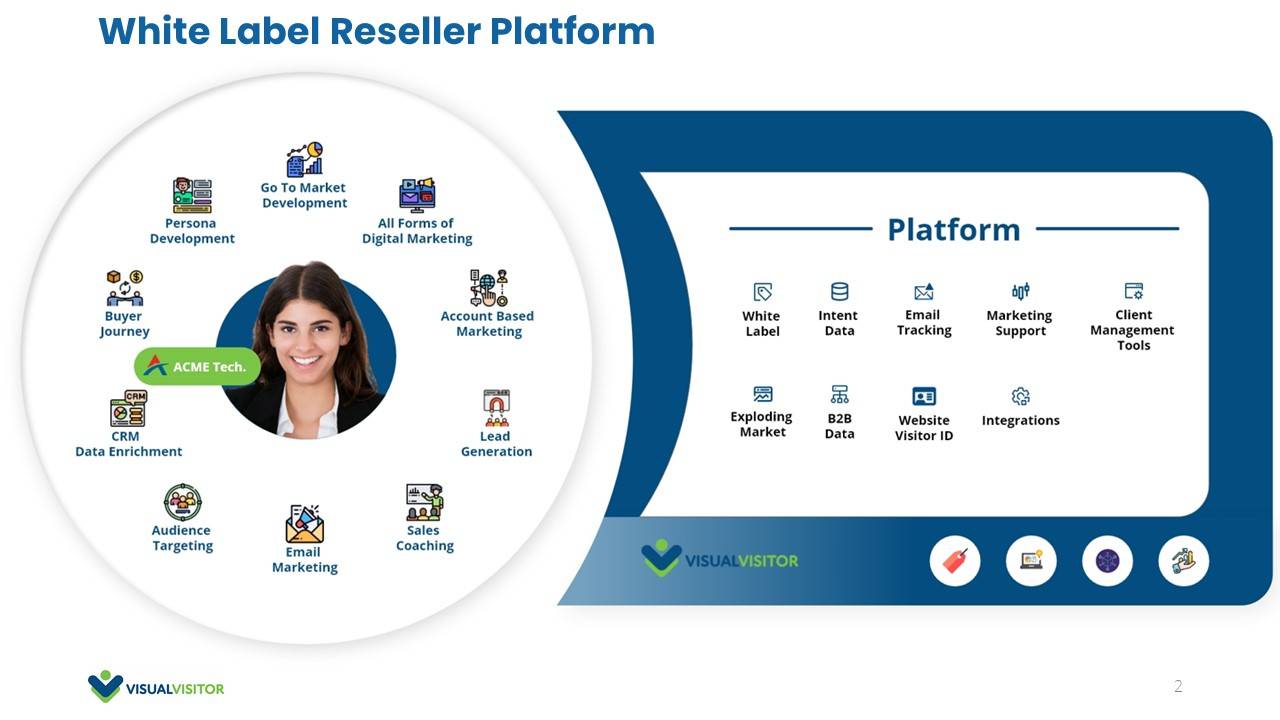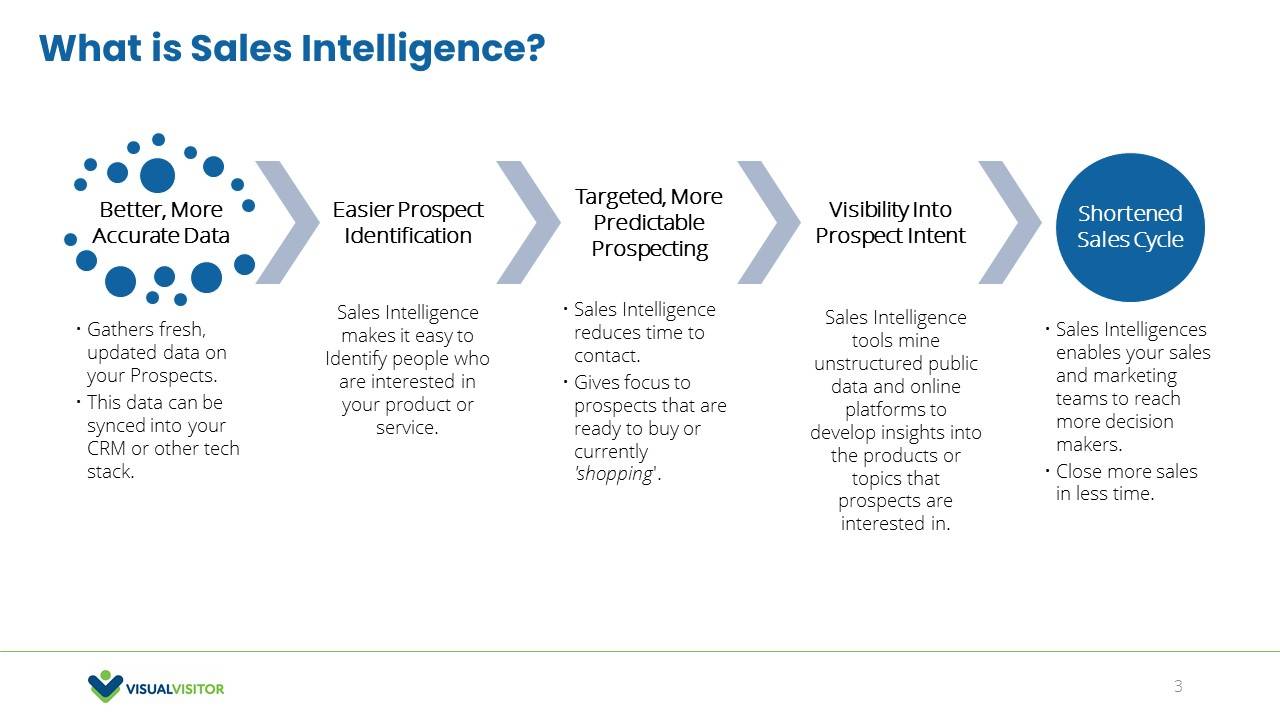 White Label Reseller Platform
What is Sales Intelligence?
Sales Intelligence Market Growth
Digital Agency Opportunity






We Make B2B Sales Easier For Your Clients
Add Sales Intelligence to your growing B2B Agency.   Our Platform appeals to both Marketing and Sales Groups – put your agency in the profitable middle.   
Additionally, we have Add-Ons such as:
Call Tracking

Keyword-Level Call Tracking

SMS Inbox

Reputation Management

Email Marketing Tool (Coming Soon)
We like to think of it as your vending machine for gross margin 🙂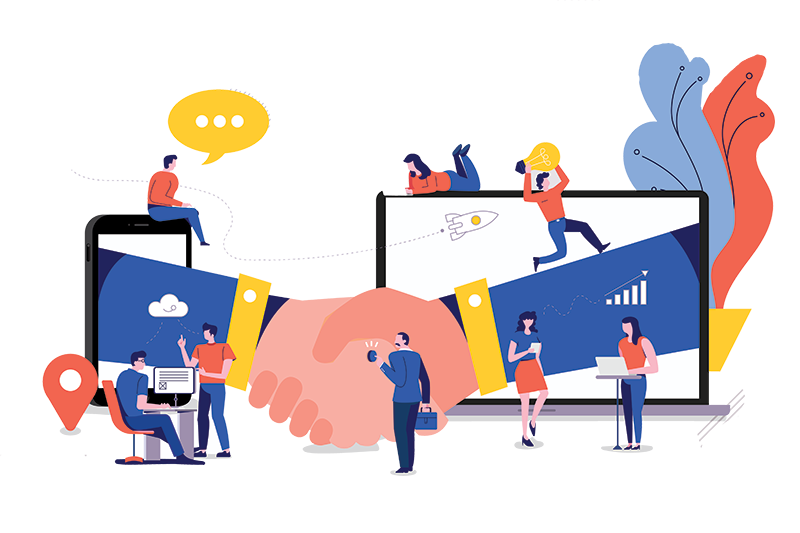 Engage your clients with our help so you can retain them longer
Visual Visitor provides the tools your clients will use everyday. Providing them these tools creates sticky revenue thanks to retention.
This platform creates reporting tools for your customer, while also helping you understand better what time savings can you gain for your agency.
It's self-service and white labeled – so your agency can be the hero!
We've thought of the solutions that you didn't even know you needed
Finding the right solution can be overwhelming. Our team has done the research and testing necessary to provide agencies a tool that encompasses everything they need.
Visual Visitor's platform provides agencies a white-labeled platform that includes:
Single Login
Ability to Impersonate Clients
Client Management Tools
Free Trials
Reporting
Integrations via Zapier
Simple Installation with our WordPress Plugin
And the best part is – you only pay for what you need!
White-labeled technology packed with features made for agencies like yours