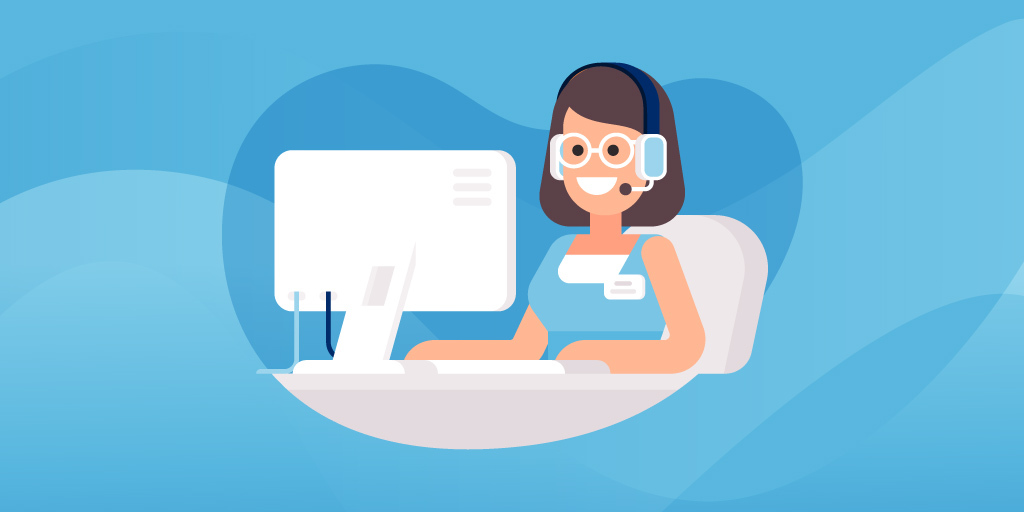 Apr 22, 2022 |
4
minute read
Reading Time:
4
minutes
Do you find yourself feeling overwhelmed by cold calling and cold emails? Don't worry; you're not alone. If the truth is told, it's not about how many calls you make or how many emails you send; it's about productivity and time.
Here are a few tips on working smarter by using quality data from a reliable source like Visual Visitor to improve your cold calling results.
Stop Relying on Purchased Lists and an Outdated CRM
Let's face it; you can't improve your cold calling connection rate or your cold email open rate with outdated phone numbers and old email addresses. To make the time you spend cold calling count, you need to have confidence that the information you are using to reach out is current. This means the correct phone number and a valid email address. You're probably not going to get that with the data in your CRM or from a list that you bought that could be months, if not years, old. Cold calling is challenging enough without adding in bad data to sort through; work smarter by using a quality data source like Visual Visitor.
Inaccurate data and your bottom line
What does inaccurate data mean to your bottom line? According to a survey, salespeople will typically spend less than half of their day selling. Why? This is partly because of the time that goes into prospecting and researching leads before they can even reach out to begin cold calling. Usually about 17% of their day! Time that they could be actively engaging with prospects and generating revenue could be increased simply by providing them with accurate phone numbers, job titles, company data, and email addresses. This quality data would be a cold calling salesperson's dream!
Quality Data with Visual Visitor
Using a quality data provider like Visual Visitor can significantly reduce the amount of time that your team spends validating contact data, researching companies, or wondering if their email made it and was opened. At Visual Visitor, we provide our customers with access to a B2B Contact Database that includes contact and company information, Email Tracking that allows you to see what happens after you click Send. We have developed an Email Confidence Score for each contact to enable you to reach out with confidence when cold calling. The best part of our Email Confidence Score feature is our credit-back guarantee. If you click on a lead with a low score (below 40), we will automatically refund your contact credit. You can use or disregard the unverified data without losing contact credit.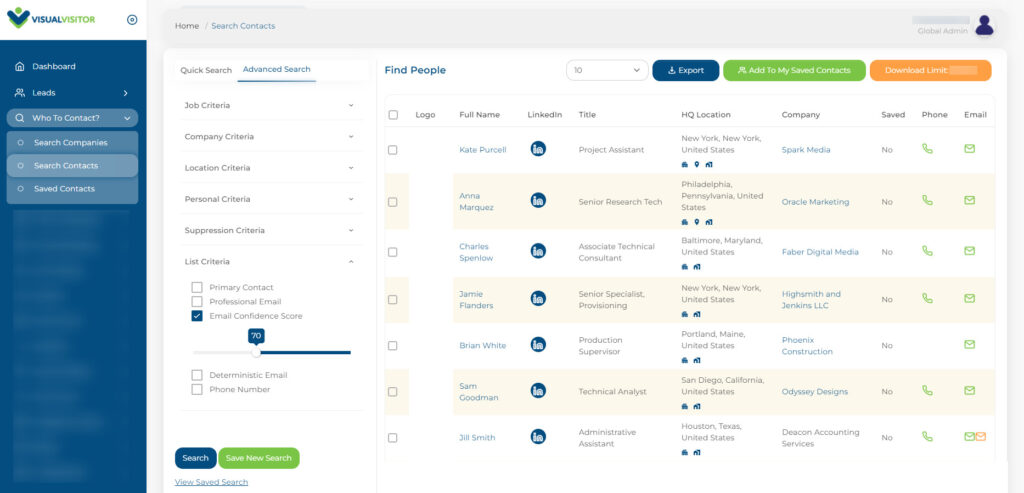 What do these email confidence scores tell you? They tell you how confident we are that the contact email is up to date. A contact that receives a low Email Confidence Score does not necessarily mean that the email will not go through, but it might move you to use the phone numbers listed as a method of communication.
Ready to improve your cold calling
with quality data?
This is just one of the many ways that Visual Visitor works to ensure that our B2B contact database stays up to date with quality data for our customers.
Know Who You are Talking To
With accurate profile data in hand, cold calling and cold emailing can turn into a well-delivered and warm conversation. When you have access to accurate and up-to-date datasheets from our B2B contact database, your cold calling sales team will be able to spend less time researching and more time delivering a sales pitch focused on the contact's specific industry and needs. This extra time and accurate data can be used to build emotional connections and relationships.
Another tool to consider is a buyer intent campaign with Visual Visitor. By using buyer intent data, your team will be able to prioritize their cold calling and emailing to focus on those best-fit candidates actively researching now. Our advanced sales intelligence tools provide access to quality B2B intent data and combine it with our B2B contact database, making it a winning combination! These tools can show which leads or prospects are actively researching on various third-party sites and give insight into a lead's purchase intent. Using buyer intent data can help you identify if a lead is moving through their buyer's journey.
More Touchpoints are Better
Today's sales reps can no longer rely on just a phone number or an email address to effectively reach out while cold calling or cold emailing. Instead, they need access to multiple touchpoints that cross many channels – social media, email, phone, cell phone, address, etc. Having access to all of this information in one place can significantly enhance their chances of getting through to their prospect!

Work smarter using quality data to improve your cold calling today!
Sign up today and spend more time calling and less time researching
Conclusion
Cold calling is hard, but a well-executed call made at the right time using accurate prospect data can be extremely effective. Quality B2B contact data from Visual Visitor will allow you to get your message across quickly and enable you to add a human touch to your approach.
One of the easiest ways to slip up is not having a quality data list. If your team is calling with bad data, how will they ever get in contact with the right people?