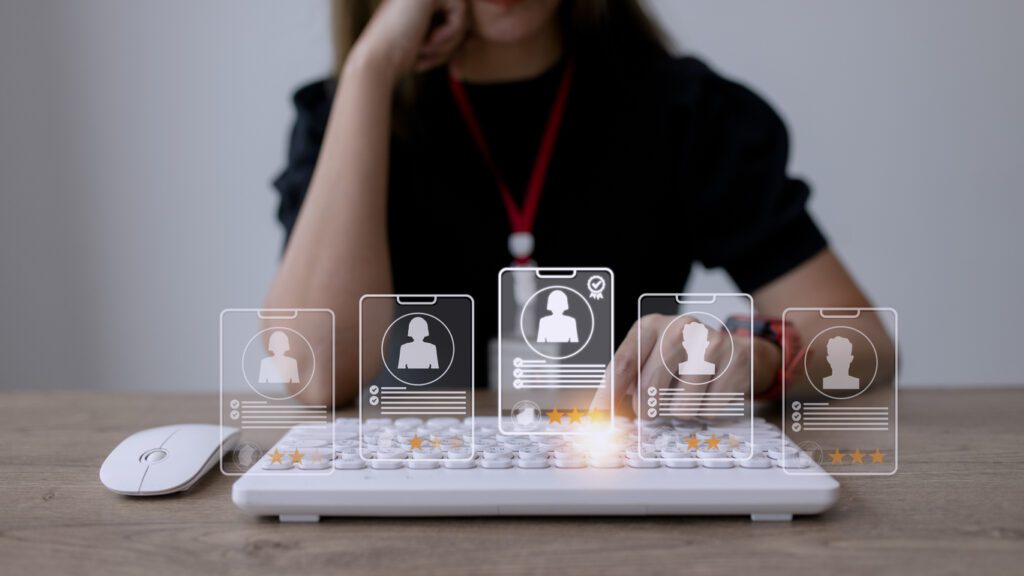 Feb 08, 2023 |
3
minute read
Reading Time:
3
minutes
Identity Resolution can be complex; fortunately, Visual Visitor's +Person makes it easy. Not sure what identity resolution is? It has many definitions depending on the source you are using, but essentially it is the process of taking a bunch of anonymous customer data and putting it together to build a customer profile. By doing this, you are giving the marketing team the information they need to engage the customer while also providing them with information to know who they are currently reaching. For our purposes, identity resolution using +Person is simply finding out who the potential buyer visiting your site is. Having access to this information will allow you to address those abandoned carts and re-engage that customer quickly.
Why Identity Resolution using +Person Is Important
Marketing teams today understand the importance of email automation to build your e-commerce brand. To create the most powerful email automation plan, your team will need a way to address the abandonment flows that your business experiences. These abandonment issues might be filled carts that are left behind or product searches that end abruptly. Simply setting up a solid Welcome Email Automation is not enough. You must have a method to reach those customers that drop off and re-engage them. Does your team have a plan to address these abandonment issues quickly?
This is where Identity Resolution and +Person can help. What would it do for your business if you could re-engage customers who have abandoned their cart and recoup some of those lost sales? How much time and research is your team able to put in to figure out who is abandoning their search? Do they have a method for this outlined?
Many studies show that the most effective tactics use personalization to quickly establish or re-establish a connection with a new or repeat customer. With our +Person product, your team can quickly re-engage without all the extra hours of research. +Person is a cutting-edge Visual Visitor tool that combines our multibillion-record customer contact database with big data and artificial intelligence and allows us to triangulate the individual and can currently identify about 30-40% of US traffic. We can provide the email address, first name, and last name and up to 37 other attributes of your visitors allowing you to re-engage that customer and get your brand front of mind quickly. Click here to learn more.
Do you want to learn more about the path your visitors are taking through your website? Then click on over to our page that describes WebID – our website visitor identification product that can help you pinpoint the drop-off points in your site.
+Person for Identity Resolution to Personalize Outreach
Most marketing teams know that email marketing is a highly effective method to recapture revenue lost from abandonment issues. And what better way to get your email communications opened than personalization? By using a tool like Visual Visitor's +Person for Identity Resolution, your visitor data is at your fingertips. Having current information about your users allows you to reach out and add them to email marketing efforts that are tailored to their specific needs. And with our +Person feature, your team has access to our Mail and Newsletter Connector, making this a seamless and automated process.
How does this work? The Visual Visitor Sales Intelligence Platform provides many necessary data points about your website and its performance. For example, our WebID tool allows your team to get to know your website visitors on a more personal level, our +Person feature outlines those individuals that are visiting, and our Mail and Newsletter Connector simplifies the process by automatically adding information to your email marketing lists.
Conclusion
With all the obstacles set out for businesses today, don't let Identity Resolution be one of them. Reduce abandonment and re-engage with your customers quickly using our +Person tool to keep your business front of mind. You will breed loyalty and trust and turn those abandoned carts into revenue.
Reduce your abandonment flow and re-engage quickly using +Person.
Get started today and super-charge your business growth.
Visual Visitor
14-day Free Trial, No Credit Card, No Obligation
Still Not Sure?
We understand that many other companies out there offer bits and pieces of the Sales Intelligence Platform that Visual Visitor offers. When it comes right down to it, Visual Visitor has all the features you need in one place – and at a price you can afford. If you want to go beyond what you can learn from the standard IP Sourcing offered by others to reduce abandonment, you must give Visual Visitor's +Person a try. What do you have to lose with our fully functional 14-day free trial?
+Person and Email Marketing FAQs
Learn More about Visual Visitor
Email When They Are Ready to Buy
Uncover that anonymous consumer and become an Email Marketing superhero.