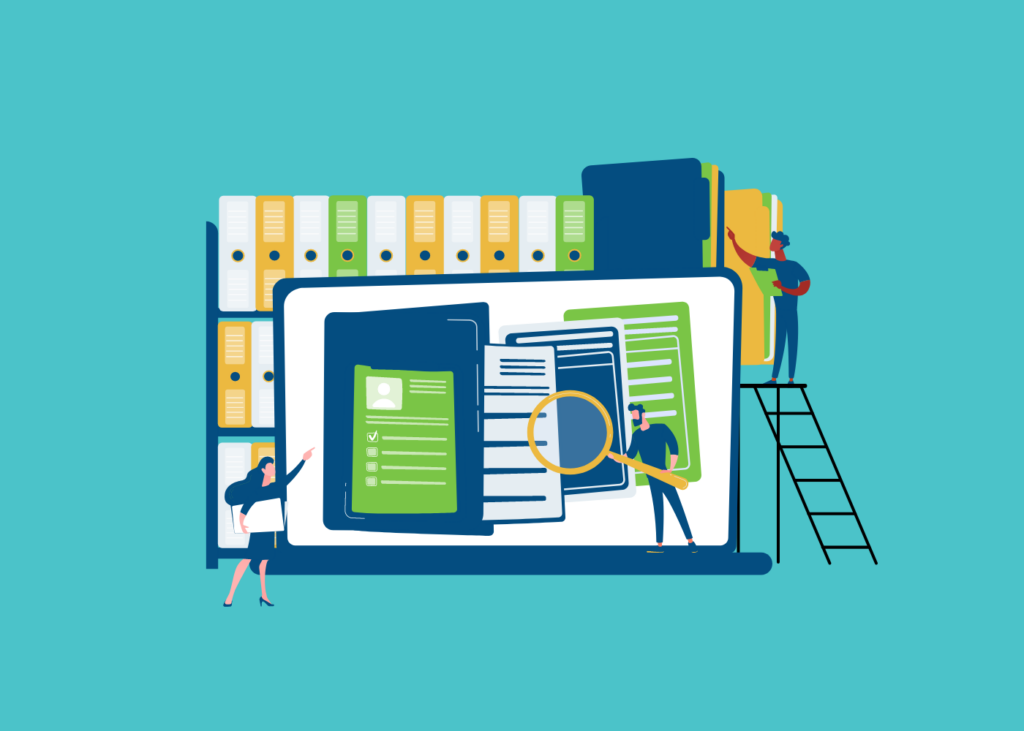 Mar 07, 2022 |
9
minute read
Reading Time:
9
minutes
Did you realize that the average landing page conversion rate is between 2.35-5.31% across all industries? (HLhttps://searchengineland.com/7-conversion-rate-truths-will-change-landing-page-optimization-strategy-191083) Let me explain how website visitor tracking with Visual Visitor can help you increase your conversion rate by identifying the warm leads that are already looking.
These numbers can be pretty daunting to a sales and marketing team. For this reason, you and your team need to understand your traffic and get the most value from the prospects already visiting. By doing this, you will be able to improve both your sales and marketing efforts. For example, your marketing team will instantly be able to focus their efforts better, making them more efficient, allowing your sales team to focus on more quality leads from those new lead generation efforts.
So what is the secret to stopping those missed sales opportunities and moving those prospects toward making a purchase? Website visitor tracking software.
Implementing a website visitor tracking software solution with Visual Visitor will uncover those anonymous visitors and find more opportunities than you ever realized you were missing!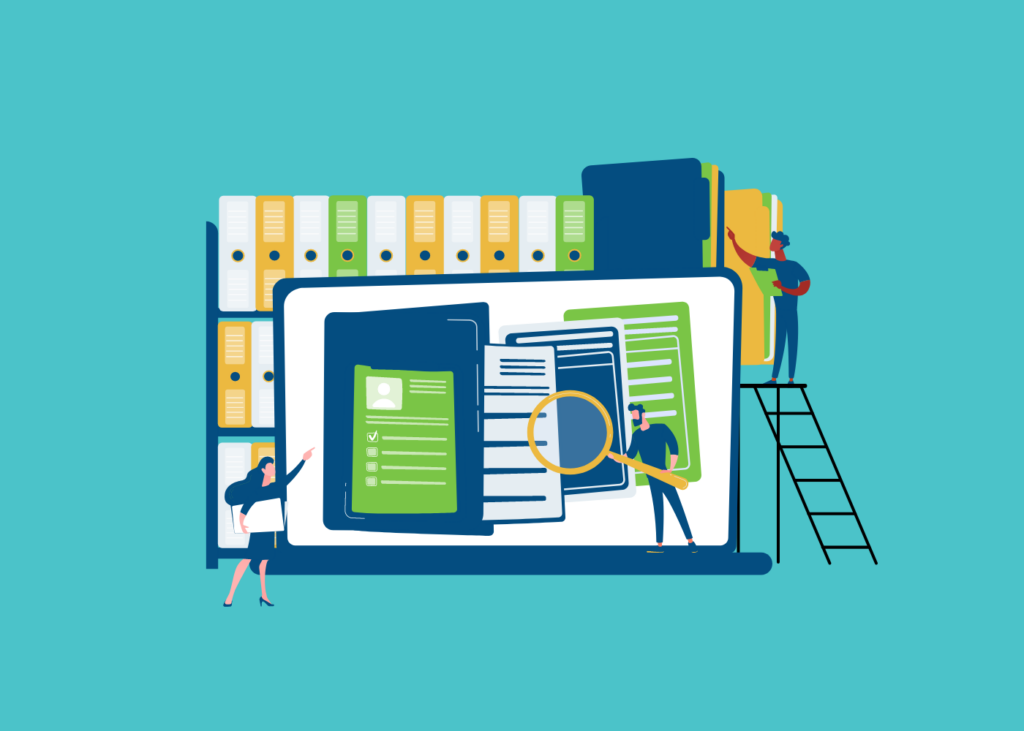 Website Visitor Tracking
Website visitor tracking with Visual Visitor goes beyond your basic analytics dashboard and gives you a more thorough breakdown of your visitors. We know that for you to be successful, you will need more information than just the basics that some provide; you will want names, contact information, and a full firmographic workup!
How does website visitor tracking analytics help you?
Having this detailed look into your visitors and the effectiveness of your website will tell your sales and marketing teams so much.
Visual Visitor will benefit your sales teams by providing them with a detailed company workup for each visitor. For example, they will get fresh warm leads to their inbox containing the names of visitors who are already looking at the products and services you provide. This information will start the ball rolling on prospect qualification. It will also help to establish an emotional connection with those warm leads who have already reached out to your company. Using our Sales Intelligence Software will also reduce the time spent cold calling and digging for leads from a cost standpoint and help your sales team make more efficient use of their time. Now they can spend more time focusing on leads that have a better chance of converting and improving your bottom line.
Visual Visitor will also benefit your marketing teams and build more robust growth strategies based on the organic information presented from the website activity. This will empower your marketing team and provide a detailed view of the content that the main prospects are engaging with while also showing the traffic sources bringing those leads to your site. As your team learns more about what is driving the traffic, they will focus their campaigns and advertising smarter and put your marketing dollars where they will benefit most!
How does Website Visitor Tracking Work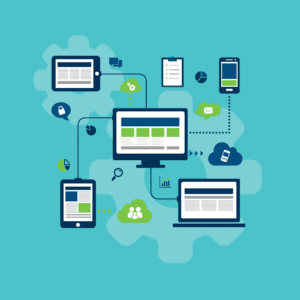 Website visitor tracking with Visual Visitor is very easy to understand. This process to you is seamless; the prospects click, and we provide you with all the information. But behind the scenes, a lot is going on with the Visual Visitor service. We go beyond simply tracking the clicks to your site.
Visitor Behavior
Website visitor tracking includes tracking visitor behavior as they visit your website. This consists of the time spent on pages, where they click when they visit the page, and more. This data can then be categorized by type, demographics, the referring source, etc.
Visitor Identity
Most website visitor tracking tools stop at behavior tracking.  We further identify the companies, the contact information, and other vital information that will help B2B companies develop better marketing strategies to engage with their prospects.
How to Use Website Visitor Tracking
One essential step to see results from website visitor tracking that we tell our customers is, if you are going to track your website visitors, you must put the data that we gather to use. We have outlined a few of the main strategies that sales and marketing teams put into action to do just that.
Analyze Content and Campaign Strategies
Now that you are receiving detailed information about your visitors, you will have a deeper understanding of how to determine what those visitors are searching for. By looking at the current strategy, you can now take that data and put it to good use.
Ask yourself these questions, and you will begin to see a more focused path as you advance.
How are our visitors getting to our page? Are they coming from referral sites or directly?
What is the average time spent on the page?
Where is the starting point for prospects visiting our page? What page? How long do they stay, and where do they go from there?
Do our internal links take prospects on the correct journey through our site?
Are our prospects visiting our blog, and if so, which articles are they reading?
By answering these questions, you will know so much about your visitors and your current marketing and website plans. First, you are able to determine what marketing campaigns are working and sending visitors to your site. Then as you watch their progress through your site, you will know what pages are interesting to them by the amount of time they stay on that page. You will also know if your content and links lead them through the correct path to understand your product and get you that much closer to a sale. Finally, from watching your blogs, you will be able to prepare sales and support on the topics that seem to generate the most clicks.
Call When They Are Ready to Buy
Uncover those anonymous visitors and go beyond simply tracking clicks to your website.

How Website Visitor Tracking Can Help You Grow
Now that your team has Website Visitor Tracking set up with Visual Visitor let's talk about how they can put that data to good use to grow your business.
Lead Generation
Getting leads is an expensive and frustrating process when relying on outbound leads to fill the sales pipeline. So it's no wonder that so many marketing teams are constantly trying to improve their lead-generating efforts to attract more qualified leads directly.
Imagine how much more effective those high-dollar leads will be now that you can focus your marketing efforts. For example, by adding in the data from your website visitor tracking, you will be able to do the following:
build a profile of the companies that are browsing your website that includes key details like industry, size, location, contact information, and more
evaluate the PPC visitors who are browsing your site and follow their clicks to determine if the keywords that sent them to you are effective in generating qualified leads
keep a list of pages most frequently visited pre-purchase to more clearly define which pages work and lead to a sale and which pages do not
highlight the page that most frequently leads to a conversion
repair the page that most frequently leads to an exit
To be clear, by utilizing the data gathered from website visitor tracking, you can identify the high-value prospects passing through your sales funnel, sync them to your CRM, and then hand them off to the sales team. Of course, you can achieve this if they fill out that form or not!
Marketing Funnel
As prospects go through your marketing funnel, they typically travel through three stages: awareness, consideration, and conversion. Website visitor tracking can help with all three! As you collect the data on these prospects and their browsing of your site, you will learn where there are leaks and fix them.
Based on the website visitor tracking that I have set up on my site, I can see that the new page I just posted generates a lot of traffic. Why? By using my visitor tracking data, I can learn about each visitor's industry and company size. I can then build a profile of who is visiting this page, including the industry, company size, contact information, location, and more.
I have taken the profile mentioned earlier and built a landing page to explain the topics the visitor was most interested in. Now I can have the marketing team create an account-based advertising campaign that targets the companies that fit the profile and link them to the landing page. This increases my potential prospects by simply using the data that was collected from interested visitors.
Using Visual Visitor's custom dashboard, I am able to set up alerts that go directly to my sales team from the visitors sent to this landing page. They will have access to that lead's past browsing history, contact data, company data, and more to go ahead and turn a warm lead into a hot one!
Buyer Lead Scoring
Lead scoring is a way that marketing professionals identify qualified leads. You can simplify this lead scoring by having the data available from your website visitor tracking handy. An example is this: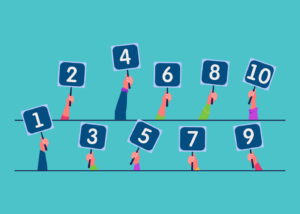 Visitor A came from this google; they work for a small company, visited our service page, read one blog post, then left. They have a lead score of 1.
Visitor B came from a current marketing campaign; they work for a mid-size company, visited our service and product pages, and read two blog posts that matched the topic of the marketing campaign. They have a lead score of 9.
Using data collected from your website visitor tracking, you can set up a lead scoring system based on browsing and marketing practices. This takes much of the guesswork out of the process.
Outline the Buyer's Journey
With the data provided by Visual Visitor, you can view both the company level and individual level browsing history to how your prospects journey from lead to customer. Having access to data like the pages most viewed by customers before purchasing, where they spend the most time on the website, how they are getting to the website is priceless!
For example, if you knew that your AdWords campaign is driving 45% of your conversions, but Facebook Ads are only generating about 5%, you might quickly decide to focus more of your marketing dollars on AdWords. What if you add in that of those AdWords conversions, 18% of them had also clicked on your Facebook Ads before AdWords. Would that change your thoughts? Could you maybe decide that your Facebook Ads need an overhaul so that you can generate more conversions earlier?
Content Strategy
When leads are researching to buy, they will typically view 3-5 different pieces of content before moving forward. Without a solid content strategy backed up with data, they could hurt your overall marketing plan.
Remember, at its foundation, your content strategy should tell your visitors why you are creating content, who you are trying to help, and how you can help them better than anyone else. This process can be made easier by reviewing the data:
Who is reading your content
How long are they spending on that content
How they are getting to it
Strengthen your Account-Based Marketing Campaigns
An account-based marketing campaign, by definition, focuses on a specific set of target accounts. How do you put that idea into place? How can you improve an ABM strategy that just isn't performing as you'd hoped? Add in the knowledge you have gained from your website visitor tracking data.
Revisit your buyer profile and compare it with the data that you have collected on known converted leads
Analyze who is visiting your website and how they are getting to you
Create alerts within your Visual Visitor dashboard to focus on those companies that you are already targeting in this ABM campaign to understand the effectiveness of your current efforts and modify as needed

Deep dive
Learn the Best Practices for Sales Prospecting
Research currently shows that about 90% of prospects are more than willing to listen to a proposal earlier rather than later.
Identify Leads
Prospecting, it's not easy. Most salespeople will tell you that lead generation is not so bad, but high-quality leads; that's another story. With Visual Visitor's website visitor tracking, you will be alerted to hot leads you never even knew you had. Timing is everything, so if your team was alerted when a lead came into the site, with all the contact information, company information, and more, they could start their initial prospect qualification within minutes. This not only shortens your qualification process with the data provided, it helps get your salesperson in front of the lead faster.
Simplify the Cold-Call Process
Cold-calling is never fun, but what if you could warm them up first? Using the data from website visitor tracking, you can take those visitors who are not quite ready for the next step and warm them up by working on that emotional connection. (HL Best Practices for Sales Prospecting) Make a list of the visitors who could be a good fit but aren't ready for the next step and begin commenting on their social media, reaching out on LinkedIn, etc. Just because they are not ready to move forward, do not let that website data waste!
Personalize Your Sales Team's Messages
Take your correspondence to the next level with personalization. When you reach out to those leads, you will have the data you need to show your stuff by just going through their website visitor tracking data. In addition, you will be able to reference pages they visited more frequently that demonstrated a question they have with the product or blog posts that show that they are really interested in certain features that your product or service has. This helps build that emotional connection because it shows that you understand what they are looking for and you have the answers to their questions.
Conclusion
In conclusion, consumers are always evolving. They know the typical sales pitch, and they take more effort to get them to convert because of this. So how do you compete with that? Use what you already have. By implementing a sound website visitor tracking plan, you can move both your sales and marketing teams forward with solid data generated by your own site. Putting these strategies into place will enable your teams to stay ahead of your prospects and better address their needs and their concerns.