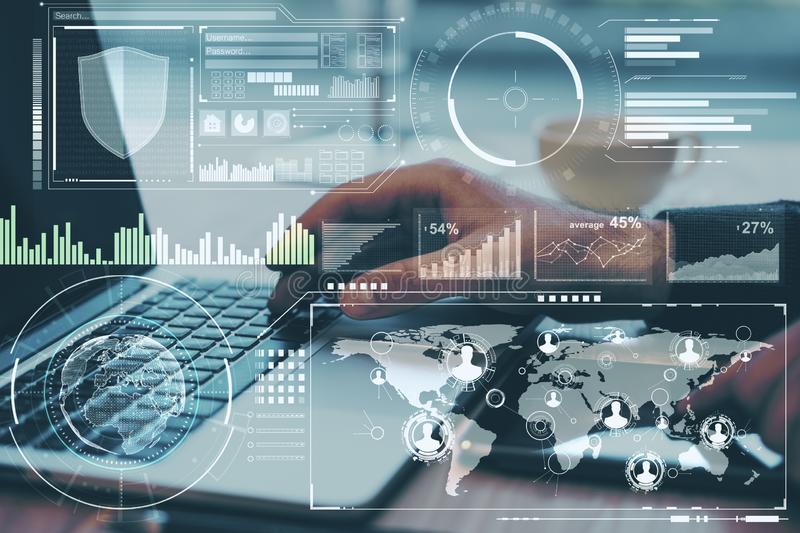 Sep 14, 2022 |
4
minute read
Reading Time:
4
minutes
Visual Visitor's Sales Intelligence Platform
In today's business world, hitting your sales goals is essential to growth and getting the edge over your competition. Unfortunately, with the cost of lead generation and the challenges in finding and keeping hardworking, qualified salespeople, accomplishing those goals keeps getting harder and harder.
That's where Visual Visitor steps in. Our services go beyond the standard IP sourcing offered by many of our competitors. With our Sales Intelligence Platform, we enable you to bring more of those lead generation steps in-house and get more out of the warm leads already visiting your website.
Let me explain why our product is the sales intelligence tool you need to take control of your lead generation and hit your sales goals.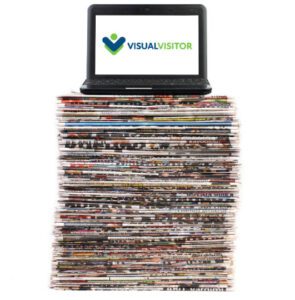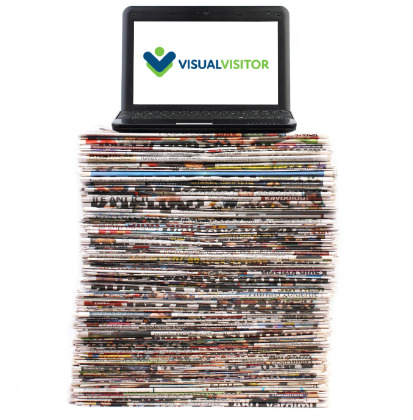 Core Product Value
Visual Visitor started off over 12 years ago as a product that takes those anonymous website visitors and turns them into real leads. Think caller id for your website. This basic feature was designed to allow sales and marketing teams to better understand who was visiting, where they were looking, and much more.
A person or company visits your website either directly or through a third-party link.
Visual Visitor sees that visitor and tracks their movements and time on page as they shop and browse your site.
The visitor is then identified, company data and contact information is gathered, and an email is sent directly to the client with a detailed overview of that person or company's visit to your website – including past visits.
This is all done while the person or company is on your site.
Would you like a constant stream of warm leads?
Go beyond your typical prospecting methods and engage sooner with Visual Visitor
Visual Visitor a Full Sales Intelligence Platform
As businesses grew their online presence and their marketing efforts, Visual Visitor grew. We took our Anonymous Website Visitor Identification product and grew it into a full Sales Intelligence Platform that includes:
Website Visitor Identification – that includes Remote Employees
Form Integration
Call Tracking
Email Alerts
Integrates with other apps
Customized Filters
Per-User Lead Handling
and more
Visual Visitor vs the Competition
There are many website visitor identification providers out there, and each offers a variety of features at many different price points – what makes our product stand out from the rest?
Visual Visitor is, first and foremost, a business that provides the sales intelligence tools that you need to generate more leads and get the most out of your website visitors. How do we do this?
What We Provide to our Customers
Website Visitor Identification to uncover your hidden leads. Did you realize that, on average, 98% of your website visitors are anonymous? We unlock 30+ data points of actionable customer contact data on those anonymous visitors to jump-start your sales process.
A Dashboard that is a visual display of your data in one place. We don't make you work for your own data; we have built this customized dashboard to be not only clear and interactive but also user-friendly. You will not need a user's manual to understand how to find your data with Visual Visitor.
A 600+ Million Record Contact Database that is growing all the time. With our Contact Database, you will be able to reach out to the right person at the right time. No more missed leads because you couldn't find the correct contact information. We make it fast and easy!
A Chrome Plugin that allows you to uncover a list of company contacts as you research leads to provide you with contact data.
Buyer Intent Data that can show you which leads, or prospects, are actively researching on third-party websites.
Email Tracking that allows you to know what happens to those emails after you click send.
Call When They Are Ready to Buy
Uncover that anonymous visitor and go beyond simply tracking clicks to become a prospecting superhero.

Ease of Use
Our easy-to-use dashboard is designed to provide our customers with a visual display of the data that has been collected for their account – all in one place. We don't think that you should have to dig and search for the warm leads identified from your website or the customer contact data you have collected. We also provide multiple logins for your team so that they can customize their searches and results to get the right leads. Our per-user lead handling allows for the right leads to reach the right salespeople at the right time.
How We Stack Up Price Wise
If you are currently researching Sales Intelligence Platforms or just Website Identification Software providers, pricing will probably be your next point of comparison. Visual Visitor has a robust platform that offers many features. Therefore, we strongly recommend that you begin your journey with us by setting up a 14-day free trial. We do not collect credit card information, so there is no pressure. By taking advantage of this trial, you are able to test out the features we offer to find out what fits your specific needs best. Our pricing starts at $149/month with options to add on more of one feature and less of another. Schedule a time to talk to one of our Product Specialists here.
Still Not Sure?
We understand that many other companies out there offer bits and pieces of the Sales Intelligence Platform that Visual Visitor offers. When it comes right down to it, Visual Visitor has all the features you need in one place – and at a price you can afford. If you want to go beyond what you can learn from the standard IP Sourcing offered by others, you must give Visual Visitor a try. What do you have to lose with our fully functional 14-day free trial?
Identify the companies that are visiting your website and uncover those warm leads!
Win more customers with Visual Visitor's Sales Intelligence Platform
Visual Visitor
14-day Free Trial, No Credit Card, No Obligation
Learn More about Visual Visitor