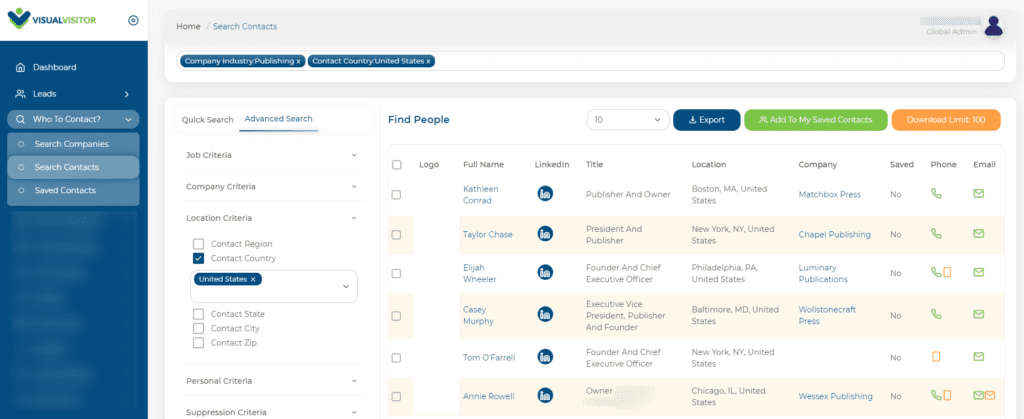 Sep 08, 2021 |

4

minute read
Reading Time:
4
minutes
B2B sales is steadily growing harder each year. 84% of CEOs and VPs now use social media to make purchasing decisions. Contact data decays quickly making prospecting all the more difficult. Plus, the number of people involved in buying decisions is only growing. Gone are the days when a B2B seller had to convince 1 or 2 buyers to pull the trigger. Now, approximatively 5.4 people have to be on board to make a purchase.
To succeed as a B2B seller in 2021, you have to be resourceful and proactive. You need to carefully consider your sales strategy and utilize the appropriate tools to achieve your goals. To help you succeed, we've compiled a list of the top 10 sales hacks below.
1. Offer free trials
Contrary to what you may believe, free trials benefit sellers as well as buyers. While buyers appreciate the ability to test out products risk-free, sellers benefit from an opportunity to showcase their products. In other words, free trials help you close more deals. They encourage hesitant buyers to go ahead with the purchase.
2. Respond to customer feedback
When a customer takes time to review your business, you should promptly thank them regardless of the content of their review. Positive and negative reviewers alike will appreciate an acknowledgement of their feedback. If the customer is dissatisfied with your business, you should apologize and acknowledge their specific criticisms. No one wants to receive a negative review but bear in mind that constructive criticism can help you improve your business. Customer feedback can help you pinpoint the aspects of your business that need improvement.
3. Offer Rewards, Discounts, and Incentives
Simply put, customers appreciate rewards, discounts, and incentives. And anything that makes your business appeal to customers is a good thing. If you can afford to apply a discount, go for it. If not, consider what other tactics you can employ to encourage customers to keep shopping at your business. A loyalty program or a referral-based rewards program can have a big impact on your sales.
4. Research thoroughly
Every customer is different; your sales strategy should reflect this. Before you contact a lead, research their business. Find out what they do on a day-to-day basis and identify their goals. Consider how your products can make their tasks easier. When you come up with an answer to this question, you're ready to make contact. Make sure you frame your products as solutions to their problems.
5. Develop a content marketing strategy
Content marketing works by creating helpful content that will catch the attention of your prospective customers and direct them to your website or social media profiles. The key to content creation is to figure out what topics will interest your prospective customers. Consider your content as an answer to a question. By doing this, you can ensure your content is helpful.
6. Make visual content
Visual, eye-catching content will hold people's attention longer. When you make infographics, charts, or training videos, pay attention to your graphics. Colorful and creative content is more appealing than bland blocks of text. Remember, the more interesting your content is, the more likely a prospect is to return to your site.
7. Follow-up consistently
Marketing campaigns and sales strategies take time to have an effect. If you develop a schedule and keep track of your progress, you'll be able to determine which tactics are worthwhile. This idea applies to sales as well. Keep a record of your interactions with prospective customers and make sure you plan a follow-up call. Don't waste your time and effort by giving up too soon.
8. Use social media
Social media is only growing in popularity. Key decision makers even factor in social media accounts before making a buying decision. Consequently, you should invest time into your social media accounts. Your profile should be professional and up-to-date. Your posts should be informative and eye-catching. Don't squander this opportunity to engage with customers, market your products, and build brand awareness.
9. Consider email marketing
Email marketing is an easy way to connect with both your current and future customers. Sending out a monthly newsletter is a good way to keep your current customers engaged. In addition, you should consider running email marketing campaigns. By targeting a large group of people, you're likely to score more leads. And by tracking your results with our Who's Opening feature, you can find out which recipients are clicking on your email. We can send you a real-time notification every time your email is opened.
10. Create campaign ads
Sometimes a good old-fashioned ad is the best way to get your business noticed. Running paid ads is an easy way to score more leads. All you have to do is set up the ad and then monitor its progress. Fortunately, Visual Visitor can help you keep track of your ads. With our Who's Interested feature, you can find out which businesses are visiting your website. We can even tell you which ads or keywords directed them to your site. Once you know which companies are already interested in your business, converting them will be easy.
In addition, we offer a Who to Contact database equipped with over 540 million contacts. If you have a particular business, industry, or company type you're interested in, all you have to do is check your preferred boxes and hit the search button. If instead you're interested in a particular employee type, you can set filters for job title, function, or department. Your ideal contacts are only a click away with Visual Visitor.
Conclusion
Try out these hacks and watch your sales count climb! After all, success in B2B sales is a matter of strategy, consistency, and perseverance. By implementing these hacks, you're putting yourself on the path to success.
B2B sales is hard work but fortunately, Visual Visitor is here to help! We offer the tools you need to identify high-quality leads. Our Who to Contact database is filled with businesses of all sizes, industries, and locations. Your ideal contacts are only a click away. Sign up for a free demo today.