Sep 29, 2015 |

2

minute read
Reading Time:
2
minutes
Using Visual Visitor for Anonymous Website Identification is a must if your business sells a product or service and has any competition. Do you find yourself in that category?
…and win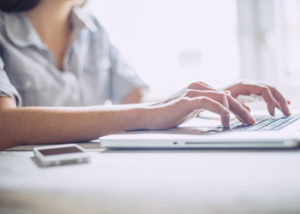 In this day of websites and email marketing, knowing more about your prospect than your competitor can give you just the edge that you need to win the sale.
When a prospect visits your website and you are using Visual Visitor, you will know within minutes that they are there and what they are doing: what pages they are visiting, how long they are looking at each page, even what device they are using to look at your site.  If you have also used Visual Visitor's Identify ANYONE feature, then you will know the user specific information that you merged from your newsletter and/or email campaign.  That is a lot of searching that is done for you!
Now, if research is correct, you have only minutes to make contact with your lead.  If you are working blind without Visual Visitor, then you would be wasting those precious minutes running down the lead that just hit your site.  But with Visual Visitor, you will have an email showing you who visited, where they went, how long they stayed, and if they have been there before.
Still need more to feel ultra prepared?  Visual Visitor also includes active links in those email alerts to sites like Data.com, LinkedIn, Manta, and more so that with a simple click, you are on your way to furthering your research.  Did I mention that those links do not go through your dashboard?  By this I mean that you do not have to log in to your Visual Visitor dashboard at all – so if you're on your phone or just plain pressed for time, you click and go from your email alert directly to your research links.  No middle step required!
So, with Visual Visitor's $59/month product, your sales team can take an anonymous website visitor and turn them into a viable lead in a fraction of the time it takes a company without Visual Visitor.  This gives your company and your sales team a definite edge over the competition – not to mention that you are now able to amaze those leads with your ability to focus your sales pitch on the products and services that you already know they are interested in.  And with Visual Visitor's 14day Free Trial there is no risk!