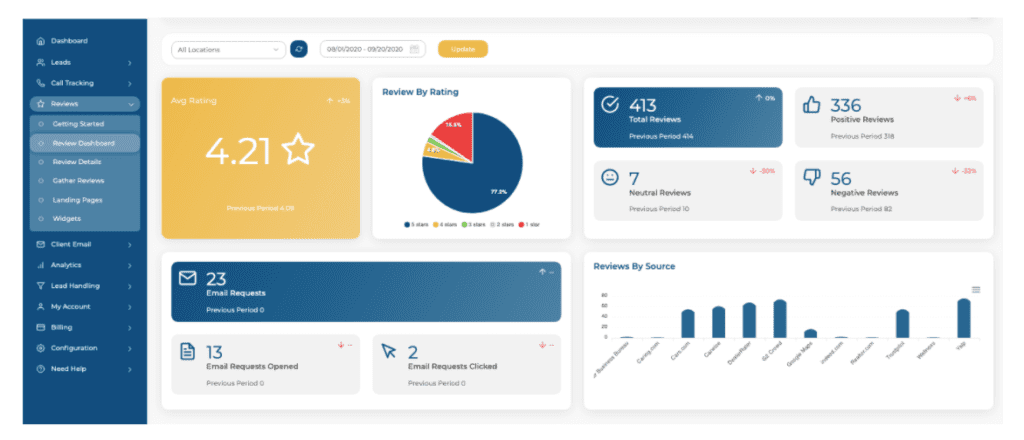 The first thing people do before trying a new restaurant or buying a new product is check reviews. Online reviews have surpassed personal recommendations in terms of their influence on customer behavior. Reviews give customers the opportunity to vet companies and compare products without speaking to a sales representative.
Most businesses strive for a perfect, 5-star rating. It's easy to see why. Positive reviews generate new sales. They keep your loyal patrons coming back and attract new customers. But negative reviews, odious as they may seem, provide some benefits to your company as well.
The Advantages of Negative Reviews
Negative reviews are not devoid of value. They provide several key benefits to your company. Negative reviews:
Make your review score seem authentic. Too many positive reviews look
suspicious. Customers understand that not all reviews are legitimate. Companies
pay for fake reviews. And without a few neutral or negative reviews mixed in,
customers will suspect disingenuous behavior.
Let customers anticipate the worst-case scenario. Not every criticism will turn customers away. When you're buying a product, certain features will matter to you while others may not. Having an understanding of the product's features from the perspective of a fellow customer is helpful because it lets you know what the product does well and what it lacks. Customers can anticipate the product's flaws and this prevents them from being disappointed.
Helps your business improve. Constructive criticism can help you change for the better. There is no better way to measure your business's strengths and weaknesses than by asking customers. They can give you ideas about how to improve your products or strengthen your customer service. Don't dismiss their criticisms out of hand. Consider using them to your advantage.
Let you Identify unhappy customers. Responding to reviews gives you the opportunity to connect with dissatisfied customers. Furthermore, it gives you the opportunity to win them back. By sending a professional response to a negative review, you can potentially turn the situation around. Most unhappy customers will be appeased by a polite, empathetic response.
How to Respond to Negative Reviews
Although negative reviews afford you a few benefits, you shouldn't ignore them. Responding to customers lets them know you read their comments. And this in turn indicates that you value their opinion. Don't waste an opportunity to turn a bad situation around. Always send a prompt, professional response. Every reply you send should:
● Be respectful. Acknowledge the customer's complaints and apologize that their expectations were not met.
● Be appreciative. Thank them for providing you with valuable feedback.
● Be considerate. Offer to move the conversation offline. Discuss the situation in depth and, when possible, offer solutions.
Conclusion
Positive reviews act as a business's lifeline. They help you establish a good reputation and bring new customers your way. That being said, negative reviews aren't the end of the world. They bring much-needed authenticity to your rating. And they provide constructive criticism which you can use to improve your business. For these reasons, companies should aspire to receive a rating between 4.2 and 4.5. The next time you see a negative review, don't give in to frustration. It may just help you in the long run.
Maintaining a good reputation is hard work. Save yourself the trouble of checking each review site individually. With Visual Visitor, you can request, monitor and respond to reviews all from the comfort of your dashboard. Our automated system pulls reviews form across 38 unique platforms. You can sort them by source, location, or star rating. Sign up for our free 14-day trial and let us worry about your Word of Mouth Marketing. Click here for more information.