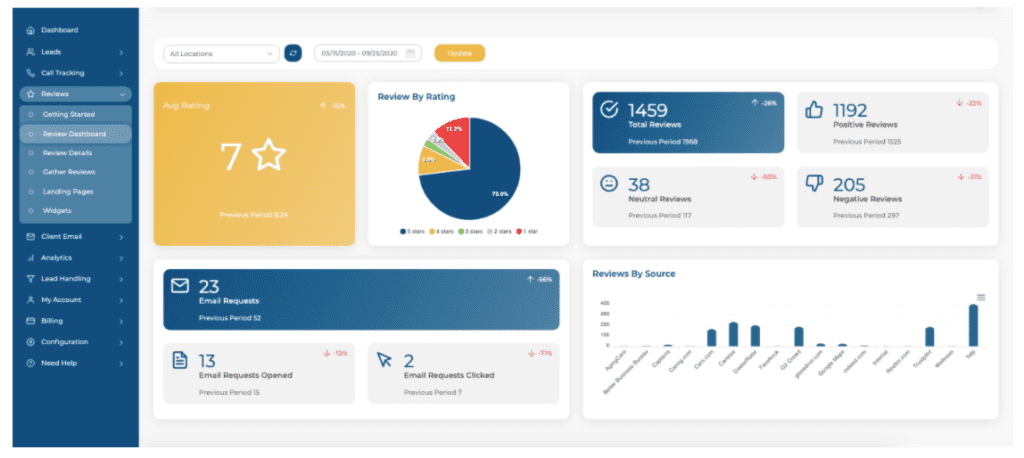 Consumers consider online reviews to be an important factor when they're deliberating over a purchase. They demonstrate a company's authenticity and trustworthiness.
It's in a business's best interest to encourage their customers to leave reviews. Online reviews can improve a company's SEO and even increase their sales. To help you understand the significance of online reviews, we have compiled some statistics below.
Why Online Reviews are Important
Over 85% of people read reviews before shopping.
Consumers read on average 10 reviews before shopping at a new business.
When businesses develop strategies to increase their online reviews, they can experience a 25% increase in sales.
88% of consumers trust online reviews as much as personal recommendations.
Going from a 3 to 5 star rating gives businesses 25% more clicks from Google.
A 1-star increase on Yelp can yield a 9% increase in sales.
The first 5 reviews a person reads will have the most influence on their buying decisions.
When potential customers come across 1 negative article on the first page of search results, companies risk losing 22% of business.
When potential customers come across 4 or more negative article on the first page of search results, companies risk losing 70% of business.
68% of buyers are willing to pay 15% more for the same product or service when they are assured they will have a better experience.
If you present people with 2 similar products, they will choose the product with more reviews.
A company with at least 5 reviews is 4 times as likely to make a sale.
82% of shoppers actively look for negative reviews.
Customers spend 4 times longer looking at negative reviews.
People are 15% more likely to buy a product when reviews are written by verified buyers as opposed to anonymous users.
Managing your Reputation with Visual Visitor
Keeping track of your online reviews is hard work. Let us do the legwork for you. By signing up for Visual Visitor, you can:
● Request customer reviews.
● Respond to customer reviews.
● Share reviews on social media.
The best part is, you can do all three things without leaving your dashboard! Don't waste time checking each review site individually. Access all of your reviews in one place. Sign up for Visual Visitor and let us serve as your Word of Mouth Marketing Machine. Read more about our review functions here.