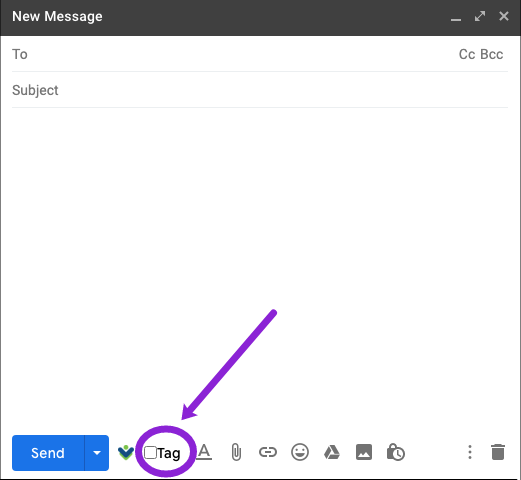 All too often, sales reps grapple with the age-old question of whether leads are reading their emails. Waiting for a response can be frustrating, especially if you crafted the perfect sales pitch. But with Visual Visitor, you won't have to wonder about the status of your emails. You'll know if and when they've been opened. And that's not all we can tell you.
How Does Email Tracking Work?
When you download our Email Tracking plugin, all you have to do is hit the tag button. With the click of a button, you can discover:
When the recipient opened your email.
Where the recipient is located.
How many times the recipient opened your email.
The best part is you can receive real-time alerts with this information. You'll know instantly when a lead has looked at your proposal.
Fortunately, our Email Tracking software integrates with our Website Tracking software. Once you tag a customer, we can tell you every time they return to your site. You can use this information to determine if a lead is interested. For example, if a customer visits your pricing page, they're a good prospect.
Don't miss out on an opportunity to tag your leads. When you send a single email or initiate a mass email campaign, you have an opportunity to tag your entire prospective customer base. Receiving a notification every time a lead returns to your site is incredibly valuable to your sales team. Ultimately, it helps them sort the good leads from the bad.
How does Email Tracking help you in a broad sense? You can use it to measure the success of your marketing strategy. Send a template message in a mass email campaign and turn on tracking software. Pay attention to how many clicks you're getting, refine your language and send it to a new batch of leads to compare results. Use trial and error to create the perfect template message.
Which leads us to…
When Should You Track Emails?
You can use this feature to track both:
Mass email blasts.
Individual emails.
In other words, you can use Email Tracking to strengthen your marketing and monitor interactions with individual customers. Every time you send an email to a prospective client, you should be tracking it. If a lead goes cold, our tracking software can tell you if they've truly lost interest or if they're just playing hard to get.
Take the guesswork out of emailing. Click here to sign up for free trail. Get a taste for what it's like to know what happens after you hit send.