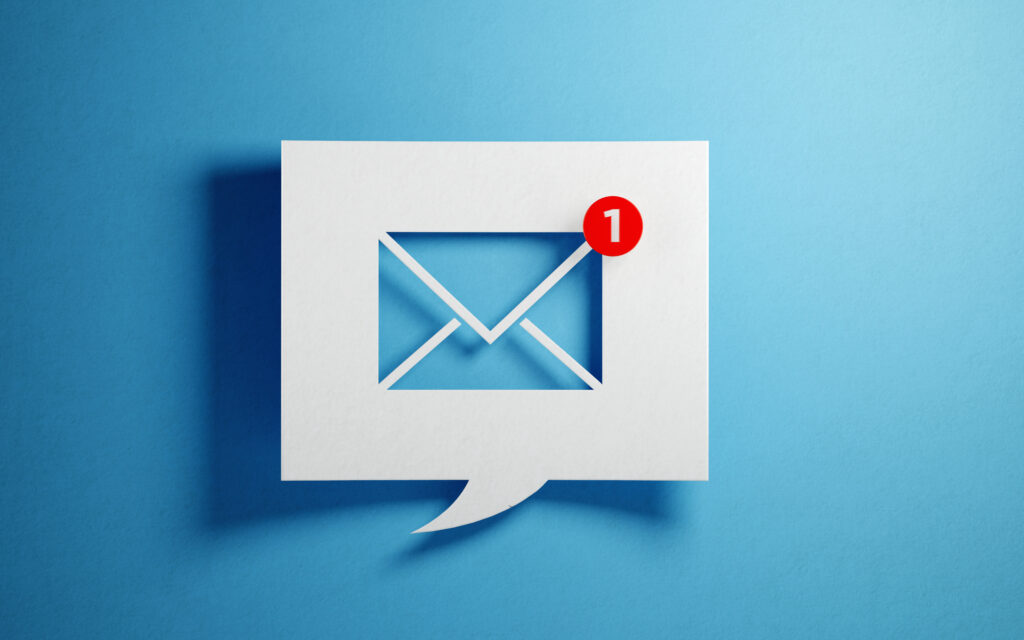 Dec 07, 2020 |
3
minute read
Reading Time:
3
minutes
All too often, sales reps wrestle with the question of whether leads are reading their emails. Let's face it, standard email tracking using read receipts can be frustrating, and you are never sure if the email was not opened or if the recipient had read receipts turned off. But with Visual Visitor, you won't have to wonder about the status of your emails. You'll know if and when they've been opened. And that's not all we can tell you.
How Does Email Tracking Work?
When you download our Email Tracking plugin, all you have to do is hit the tag button to track an email. With the click of a button, you can discover what happens after you hit send!
Who opened my email?
When was my email opened?
Where is the recipient located?
How many times was my email opened?
Sales and Email Tracking
Your sales team can use this information on both a large and small scale.
If you're sending a personalized message to a potential client, you can keep tabs on its progress. You can measure the customer's interest in your company by keeping track of when and how many times they opened your email. Did they forward this email to another person within the company?
This tool is also helpful when you're sending mass emails. To learn how effective your sales pitch is, try sending it out and tracking its progress. Pay special attention to how many people responded to your call to action. Did the recipients click on the links you provided? Did they call your offices? Most importantly, did your email play a role in converting them from a lead into a customer?
It's a good idea to write more than one draft of your sales pitch. Divide your leads in half and send one group the initial sales pitch and the other the updated message. You can track the competing emails to see which one is more effective in driving sales.
With the Visual Visitor Email Tracking plugin, you can receive real-time alerts with this information. You'll know instantly when a lead has looked at your proposal.
Would you like to know what happens after you hit send?
Go beyond your typical email tracking with Visual Visitor
Email Tracking to Tag Leads
Did you know that our Email Tracking software integrates with our Website Tracking software? Once you tag a customer, we can tell you every time they return to your site. This information can then be used to determine if a lead is interested. For example, if a customer visits your pricing page after you emailed them information about your product or service, you know they're a good prospect.
Don't miss out on an opportunity to tag your leads. When you send a single email or initiate a mass email campaign, you have an opportunity to tag your entire prospective customer base. Receiving a notification every time a lead returns to your site is incredibly valuable to your sales team. Ultimately, it helps them sort the good leads from the bad.
How does Email Tracking help you in a broad sense? You can use it to measure the success of your marketing strategy. Send a template message in a mass email campaign and turn on tracking software. Pay attention to how many clicks you're getting, refine your language and send it to a new batch of leads to compare results. Use trial and error to create the perfect template message.
Which leads us to…
When Should You Track Emails?
You can use this feature to track both:
Mass email blasts.
Individual emails.
In other words, you can use Email Tracking to strengthen your marketing and monitor interactions with individual customers. Every time you send an email to a prospective client, you should be tracking it. If a lead goes cold, our tracking software can tell you if they've lost interest or are just playing hard to get.
Take the guesswork out of emails sent to clients. Get a taste of what it's like to know what happens after you hit send.
Read Receipts turned off? Not a problem when you have Visual Visitor.
Don't let Read Receipts stand in the way of hitting your sales numbers!
Visual Visitor
14-day Free Trial, No Credit Card, No Obligation