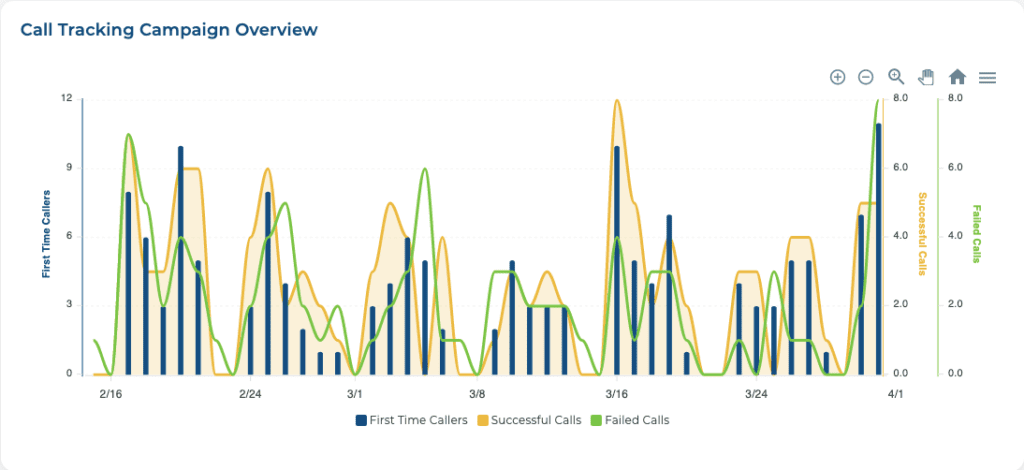 Dec 04, 2020 |

2

minute read
Reading Time:
2
minutes
What is Google Call History?
Earlier this year, Google launched a call tracking service known as Google Call History. Business owners who are new to call tracking may be tempted to use Google Call History. Not only is it easy to use, it's also free. But the limitations associated with Google Call History make Google a poor choice for a call tracking provider.
Why Is Google Call History Insufficient?
The primary flaw with Google Call History is that it neglects to track calls from any source other than Google. For many businesses, this is a big problem. Any calls you receive through Bing, Yahoo or Facebook will pass undetected by Google Call History. In other words, it ignores a significant portion of your conversion data.
It seems reasonable to assume that Google Call History tracks every call placed through Google or an affiliate platform. But, surprisingly, this isn't the case. Google Call History only tracks calls that were initiated by a Google My Business listing. The caller has to hit the call button on the listing in order for it to be logged. This excludes customers who simply type the provided number into their phone.
The third and final reason you shouldn't use Google Call History is that it needlessly limits the amount of time you have to monitor your calls. A call is stored in your GMB account for 45 days. After that window of time, you won't be able to access it. This hinders your ability to study trends over time.
Looking for a Better Alternative?
Visual Visitor can help you track every inbound call, regardless of the referral source. Google Call History can only give you a piece of the puzzle. Sign up for Visual Visitor and take a look at the full picture.
Our call tracking feature was designed with your convenience in mind. With that in mind, you can access all of your call tracking data in one place. Log in to your Visual Visitor dashboard to discover:
Which referral sources or keywords are driving calls?
Which ads and PPC campaigns are worth the money?
Which marketing strategies are paying off?
Unlike other companies, Visual Visitor offers keyword level call tracking. This means that we can not only tell you the referral source, we can also identify the specific keywords your customers typed into a search engine to find you. You'll know which advertising is earning you calls and driving sales.
The best part is, our keyword level call tracking feature is so inexpensive, it's nearly free. Take advantage of this helpful tool to improve your ROI and strengthen your marketing.
Are you interested in learning who's visiting your website and opening your emails? Visual Visitor offers email tracking and website visitor id as well as call tracking. Sign up for our free trial (no credit card required!) by clicking here. Find out how these powerful features can help your business succeed.