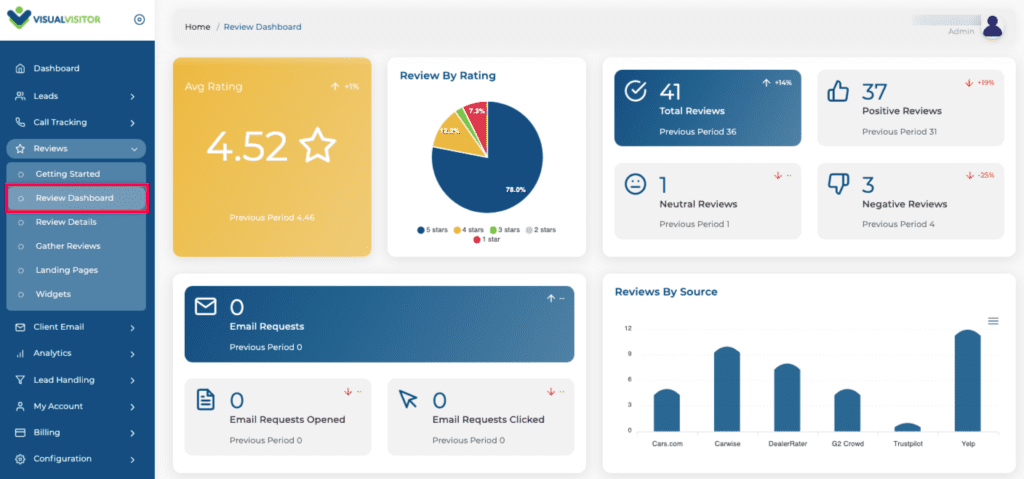 Much as you might wish otherwise, no business is exempt from the power of online reviews. In the digital age, reviews have replaced personal recommendations. In fact, modern consumers consider reviews to be a more important factor than pricing or proximity. It turns out people would rather spend more money and travel further to shop at a business that seems truly worthwhile.
If your business is operating without reviews, you're missing out on an opportunity to grab the attention of your would-be customers. And that's not the only reason you should be requesting online reviews.
How can online reviews help your business?
They can increase your visibility. Search engines reward businesses with reviews by elevating their ranking. In other words, your business will be easy to find and listed above your competitors on search engines.
They can drive new sales. Glowing reviews are more persuasive than traditional marketing techniques. People unfamiliar with your business will read reviews before making a decision about where to shop. Positive reviews will direct customers to your business.
They can improve your reputation. Your website, social media accounts and online reviews make up your online reputation. And while people consider what you say about your own business, they give more weight to what others are saying about you. Reviews are therefore the most important of the three components which make up your online reputation.
Unfortunately, small businesses don't have the luxury of ignoring online reviews. Without them, your business will be all but invisible online. With them, your business has the potential to edge out your competitors and increase your sales.
The prospect of managing your online reviews may seem daunting. Dozens of sites are dedicated to reviews, ranging from generic to industry specific sites. Fortunately, Visual Visitor is here to help!
Visual Visitor helps you request, monitor and share reviews. The best part is you can accomplish all three tasks without leaving your Visual Visitor dashboard. Instead of checking review sites individually, take care of all of your review needs with Visual Visitor. Take advantage of our automated drip campaigns to request new reviews. And send a quick reply to each review without having to leave our app. You can even post reviews directly on your site with the click of a button.
Interested in receiving more online reviews? Sign up for our 14-day free trial today by clicking here. Leverage the power of online reviews with Visual Visitor.