May 07, 2019 |

3

minute read
Reading Time:
3
minutes
Have you heard about Keyword Level Call Tracking with Visual Visitor?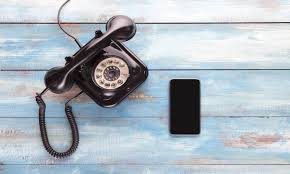 This high-level and beneficial feature is part of our Call Tracking Feature. What exactly does it do? Basically, when a potential customer (aka anonymous website visitor) hits your website from an online search, Visual Visitor gives them a unique phone number for the duration of their time visiting.
What does this mean?
It means that for their time on your site, they hold that number, and that is the number that displays for them. That way when they call you, you will have a complete listing of the pages they visited, the time spent on those pages, keyword info, and so much more! Wow! With the Visual Visitor Call Tracking Feature,  you will now be able to tell which ads and keywords are producing calls to your business. What's even more amazing… This is all included within the Visual Visitor Package! (Keeping in mind that usage fees apply)
How can you use the data?
With the data that you are seeing coming through Keyword Level Call Tracking, you can focus on HOW the visitor got there. What marketing platform and source triggered not only the visit, but also the next step in the process, the phone call? Was a specific keyword used? So much data can be driven from that phone call that you would not have without the keyword level call tracking.
Is Visual Visitor Magic? How do we do it?
In a nutshell, we assign a predetermined number of phone numbers to each Visual Visitor Call Tracking customer. When a visitor hits your site, Visual Visitor assigns a phone number to them that they will see while they are on the site that is from that group of numbers. As the calls then come into your business from any of those designated numbers, we can present the data accordingly and then release that phone number back into the group for later use.
Interested in learning more about how Keyword Level Call Tracking with Visual Visitor works?  Please click below to either send us an email or set up a personalized Demo with a Sales Specialist.