Apr 11, 2019 |

3

minute read
Reading Time:
3
minutes
Developing Your Cold Calling Plan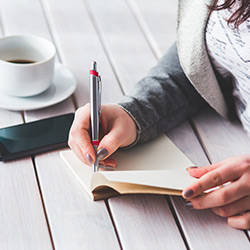 Is your day filled with all of the inbound sales opportunities that fall into your lap? You know, those opportunities that result from a fabulous Marketing Plan or from the leads that you get from your website via marketing tool kits like Visual Visitor?
In a perfect world, yes… but reality says that you might have a minute or two to spare. Would you like to get better at those Cold Calls that you make to fill in the gaps of your day by developing your cold calling plan?
Cold Calling Is No Fun Without a Good Plan
There is really no nice way to put it, Cold Calling without a plan really stinks. No one ever wakes up and says to themselves, "Today I want to make some cold calls…" But the reality is that numbers must be met and, for all of its trouble, a Cold Calling Plan done right works.
So how do you develop an effective cold calling plan?
Without planning, you don't.
How to Develop Your Cold Calling Plan
Before you do anything, you have to start off realizing that cold calling is very hard, almost demoralizing and has a very low connect rate. And that's just on your side of the call. On the other end of that line, the person is probably going to question your brand, your product, and even your intelligence.
So the first step will be to outline a broad plan with areas to fill in for each call BEFORE you make it. Your plan at a minimum should have Opening Statement, Facts about the person you are calling (LinkedIn, Google, etc), Type of Business, Business News, and what you have that you are sure they need.
Your plan should have a good opening statement that you have tested or are testing (see earlier Blog Post "HOW TO DEVELOP THE PERFECT COLD OPEN FOR YOU" for ideas). Know exactly the line that you are planning to use before you start to dial. Being prepared with a solid open is imperative. It shows strength and knowledge.
You should also take some time to understand the business and the person that you are calling. What do they do, how do they operate, what's in the news right now about them, etc.
Doing these simple things can be the difference between the Dreaded Click and the opportunity to forge some kind of relationship.
Although this script that you are creating will not work every time with every prospect, it will help you to understand how to better personalize your delivery for each prospect and get better results.