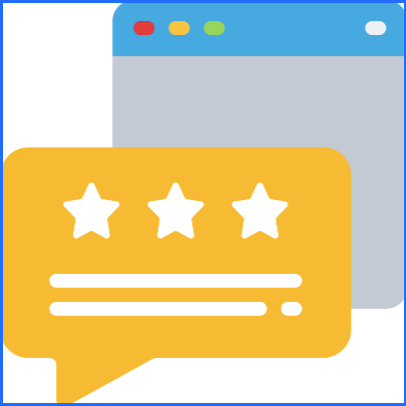 Tom recently purchased Inklings Bookshop. The location couldn't be more ideal. A large university campus is within walking distance of the store and his closest competition is more than 40 miles away. Despite setting competitive prices and updating his storefront, Tom isn't getting many customers. Why? He hasn't claimed his Google My Business listing. And, even worse, he hasn't received any online reviews.
Online reviews carry enormous weight with customers. Without them, people will be reluctant to trust your business. That is, assuming they know you exist at all. Reviews provide your business with much needed visibility. The first thing people do when they're researching a product or service is search online. And search engines reward businesses with many reviews by elevating their ranking. In other words, reviews are necessary if you want people to find your business online. Without them, marketing your business will be that much harder.
When college students search for booksellers online, they should be directed to their local bookstore. Tom's business needs to accumulate reviews in order for it to be visible online. Without reviews, Google may very well promote his competitors instead. How does Tom go about growing a presence online?
Fortunately, Visual Visitor is here to help. Our automated platform is designed to help you collect and monitor customer feedback. You can even respond to reviews directly from our app. Increasing your review count-and growing your business's visibility- couldn't get any easier.
How to Manage Online Reviews
Use the Gather Review tab to request reviews.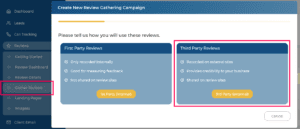 Check your Review Dashboard to see how people are rating and reviewing your business.
Click on Review Details to read, share, and respond to reviews.
Now that Tom's business is receiving a steady stream of positive reviews, he can sit back, relax, and rake in the cash. Losing business to his competitors is now a thing of the past.
Every business, regardless of the industry, benefits from online reviews. Not only can they help potential customers or clients find you, they can also help you generate more sales. Don't make the mistake of neglecting this critical component of digital marketing. Sign up for Visual Visitor and get started leveraging the power of online reviews.
Click here to sign up for our 14-day free trial, no credit card required.