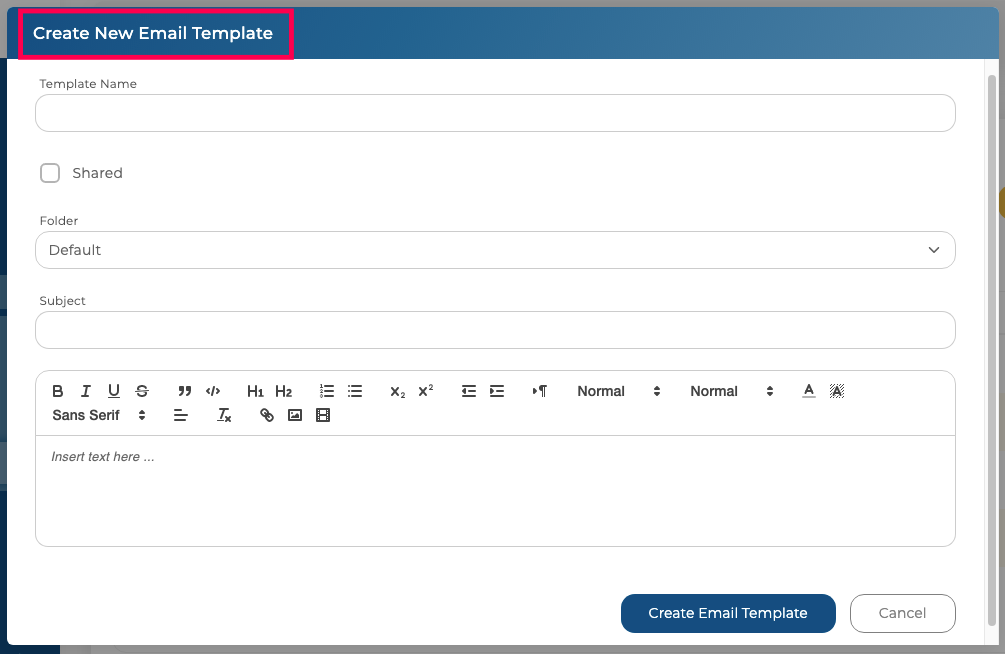 Dec 01, 2020 |

2

minute read
Reading Time:
2
minutes
I used to work for a business that received sensitive information through email. We didn't ask people to send it- but customers mostly ignored our instructions. Eventually, it became clear some of my coworkers were forwarding emails rather than copying and pasting them as instructed by our manager. We discovered their error when an email chain which included personal information was accidentally forwarded 15 times.
It's becoming increasingly more common to send and receive sensitive information through email. For these businesses, it's crucial that they have a strategy in place to protect their customer's personal information. Even when it's unsolicited. Using a template button is one method which eliminates the possibility of forwarding sensitive information.
What Are Email Templates?
A template message is written in advance and intended for frequent use. Your sales pitch likely fits this criteria. But instead of copying and pasting it into an email, consider inserting it with a template function.
Visual Visitor lets you compose, share, and store template messages on your Dashboard. You can draft messages for individual or company use. When you're ready to send a new email, all you have to do is click on the Visual Visitor icon and select which template you would like to use. This simple, two-step process helps you maintain a consistent message without resorting to copying or, even worse, forwarding past emails.
Writing and sending template messages provides you with several, obvious benefits. It saves you time, allows you to present a consistent message and helps you share material with your coworkers. But an unlikely, and indisputably more important reason you should use templates is that they function as theft protection. By inserting a template message into your email, you won't be tempted to hit the forward button.
Do you work for a business that collects sensitive info through email? Click here to sign up for our free 14-day trial and get started using templates.
Are you running email campaigns? Click here to read about how Email Tracking can help you.