Oct 10, 2017 |

3

minute read
Reading Time:
3
minutes
The End of Sales & Marketing,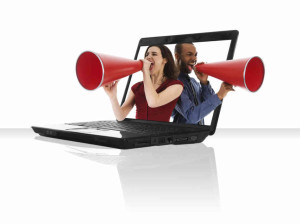 In business today, many, but not all, have realized that there is no longer a Sales Team and a Marketing Team… but a SalesMarketing Team.
What is SalesMarketing?
SalesMarketing can and will be defined in many ways by different groups, but basically, it is a combined effort of both the sales and the marketing departments.
Think of it like this, the focus of the sales department is to make money (or build revenue) through relationships and direct one-to-one contacts. Think phone calls (both cold and warm), reaching out to potential clients, and other activities like this to bring in more business. Alternatively, the marketing department is geared less toward making deals, and more toward creating product awareness. Examples of this would include reaching out via mailings, commercials, print ads, online ads, and more just to bring product awareness to potential groups of customers.
So, it stands to reason that SalesMarketing is a method to make money and increase relationships via marketing type outreach programs. A favorite concept today – especially within businesses who may not have the required capital to fill two departments.
How to Implement SalesMarketing
First, you must understand that SalesMarketing embodies all of the abovementioned concepts of both Sales and Marketing. Implementing SalesMarketing is basically like finding a good multi-tasker: someone who knows the sales pipeline and is marketing savvy.
Next, you have to realize that, although outliers exist, research shows that it takes between 4-12 touch points of intersection to close the deal and make the sale. If this holds true, then each "touch" needs to make a difference, stand out, and leave a lasting impression. This means that your outbound sales strategy is just not enough. You need a robust inbound SalesMarketing plan to keep you competitive and keep you growing.
This is where Visual Visitor can help!
Here's one scenario, you have just boosted a post on Facebook, and you are starting to see the results with clicks to your website. How would you like to know which businesses are clicking? Would that help you get your foot in the door with a direct call to a company that you already know is interested in your product or service?
Not a Facebook marketer? How about Twitter? Adwords? It doesn't matter because Visual Visitor tracks all visitors to your website. Even those that just heard about you and decided to browse your services. In today's world, this is a Sales and Marketing dream!
But wait, there's more! Visual Visitor goes beyond tracking the anonymous website visitors; we also have features to track email campaigns, forms that are already on your website, individual emails that you send (yes, you can know when those invoices or sales proposals are opened!), and so much more.
No CCs, No obligations!