Sep 28, 2017 |

4

minute read
Reading Time:
4
minutes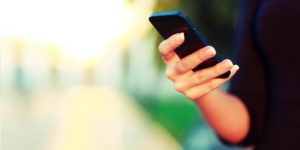 With the movement of business today toward a more online presence, has your company taken the time also to redefine its sales funnel? Online websites and sales pages have made the traditional sales funnel obsolete, so now is the time to take charge and move your company into the digital age with tools like those found in Visual Visitor's Anonymous Website Identification toolset.
Did you realize that studies have shown (according to SiriusDecisions) that 67% of the Buyer's Journey is now done digitally? Of course, when you research this, there are some variations to these numbers, but they all fall within a range that suggests that if you have not refocused your business sales funnel, you are missing something pretty important.  This newfound ability for anyone to research your business online via your website, landing pages, blog posts and customer reviews has changed the way that the clients purchase things. This requires that you also change the way that you as a salesperson view and manage these clients.
How do you do this if you don't even know that they exist or that they are currently researching your product/service?
Let us say that some of these crazy numbers you read about are true, and somewhere between 40-60% of the sales process is completed before a potential customer even contacts a salesperson, how do you compete with that? Answer: Visual Visitor. Our product allows you to see exactly who is visiting your website, what pages they are viewing and for how long, where they come from, and so much more. What does that mean to you, the small to medium business? Power.
Armed with this knowledge, you can quickly redefine your sales funnel and jump into the game with those behind the scenes potential clients. How? If you know that ABC Company is visiting your website and looking at your In-House Services page via Visual Visitor's Instant Email Alert, you can quickly compose an email introducing yourself, your product, and your team. Tag this email using the Visual Visitor Email Tracking feature for Gmail and Outlook, and you will know immediately when this email is opened and read. Wow! Your foot is in the door all because you were made aware instantly when ABC started visiting your website.
With the traveling climate of business today and the increase of mobile devices, Visual Visitor still has you covered. Instant email alerts are actionable alerts that are sent to your email and do not require that you log into the Visual Visitor dashboard. Yes, you can pick up your information whether you are at your desk or on the road. Still need to log into the dashboard? No worries, our dashboard is mobile friendly!
So, while choosing the path that you will take your company's sales funnel on in the future, please consider the following Visual Visitor features:
Instant Email Alerts that tell you who is visiting your site, the pages that they are vising, and so much more. This email is sent directly to you and contains not only the visitor's information, but also prepopulated links to sites such as Data.com, LinkedIn, Manta and more. Research has never been so quick and easy.
Email Tracking that tells you when your email gets opened as well as tagging any visitor who clicks the links embedded within your emails. This not only helps to move the prospect through your sales tunnel with more control, but it will also be a motivating tool for your sales team. The positive reinforcement of knowing that your communications are working is immeasurable.
Forms Feature that allows you to link your current online forms to your Visual Visitor account to reduce workload of having multiple sites to monitor. Our Forms Capture tool is simple to use and quick and easy to set up.
Identify ANYONE with this cool feature that works with your email communications tools like MailChimp, Constant Contact and more. This allows you to track your click throughs and tag the visitors to track future click throughs as well. This feature also works with individual emails and is simple to set up with our Email Campaign Link Builder.
Integration is a worry of the past with Visual Visitor for those customers who like to automate tasks and share data among multiple web applications. Visual Visitor allows you to seamlessly integrate with not only our current list of cutting edge apps, bus also with hundreds more!
Reporting is a must have for this type of anonymous website tracker and we know it! Visual visitor offers many different reporting options to fit the needs of our customers… from automated Daily and Weekly reports to criteria based reports that can be customized to fit your individual needs.
14 Day Free Trial Yes, I saved the best for last. Try updating your Sales Funnel and moving it into the digital age with Visual Visitor for free! No credit card is required and all features are included. We are sure that you will find our product a must have on your journey.
No CCs, No obligations!