Anonymous Visitor Identification, made easy.
Did you realize that on average only about 2% of website visitors will identify themselves? That leaves about 98% of your visitors unidentified.  Well, that is unless you have a tool like Visual Visitor on your side.  Wouldn't you like to identify the anonymous website visitors who are visiting your business website?  Visual Visitor is Anonymous Website Visitor Tracking and Identification made easy.
What is anonymous website visitor identification?
Who is visiting your website?  What are they looking for?  Where are they coming from? These are not just high level questions any more.  With Visual Visitor's powerful anonymous website visitor tracking and identification, we can actually tell you what businesses are visiting, what they are looking for, and where they are coming from!  How many sales have slipped away because your team did not have the tools available to identify website visitors that showed real interest in your product?

How can Anonymous Visitor Tracking help your business?
Here are some (but not all) common uses:
The proposal gone cold
Everyone who is or has been in sales has been there.  You spend a massive amount of time and energy crafting the perfect deal, only to have your contact disappear after the pitch.  While there are many outside factors as to why this can happen, many times these contacts simply begin a silent follow up to the proposal.  They visit your website to review your information, read whitepapers, etc. and look for data to validate your company.  Visual Visitor helps you close the communication gap by informing you when they have returned to your website.  This will allow you take immediate action by dropping a perfectly timed follow up email or phone call.  How many of your cold proposals have you lost?
The timely phone call
Selling is hard work.  Selling to interested buyers is easier!  Only 2% of all visitors to your website ever identify themselves by filling out a contact form.  We help you identify the other 98%.  But did you realize the other 98% are silently evaluating your product as well as your competitors?  By identifying these visitors with Visual Visitor's website lead generation software, you can make a perfectly timed phone call to these unidentified visitors.  This allows you the advantage over your competition.  You can now engage in the sale earlier in the process, build on the relationships, and close more sales.  How many sales would it take to justify $59 a month?
Outbound sales effectiveness
Cold calling is common sales tool, but what happens after the call.  How many of those contacts you reached or left messages for ever pick up the phone?  Most of the time, they will visit your website to review your product or service but never call.  With Visual Visitor's Anonymous Visitor Tracking and Identification, you will now be able to identify website visitors and know who you are reaching and be able to better focus your sales efforts.
Market segmentation
Marketing is, beyond a doubt, complex.  PPC, SEO, Email, Landing pages, Events and social media all drive people to evaluate your products and services.  But have you stopped to evaluate if you are attracting the right industries?  With Visual Visitor's Anonymous Website Visitor Tracking and Identification – which includes a powerful website visitor analytics feature, you can gain a better understanding of the types of companies evaluating your products and services.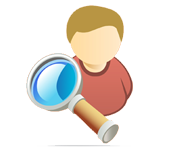 Looking for email campaign integration?  Then Identify ANYONE from Visual Visitor is just what you need!  We allow you to tag visitors directly from your email campaigns to record future visits!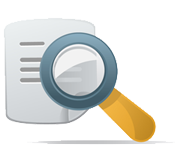 The Visual Visitor Form Capture component lets you integrate your website forms and import directly to your CRM.  One less step!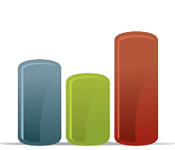 The Visual Visitor website visitor analytics package combines all the data received into one place.  No more importing data from various providers to get the full picture – you can do it all from your Visual Visitor dashboard!