Why are Companies Switching to Visual Visitor from ZoomInfo?
Quality & Quantity of Data
Most prospects don't think much about data quality other than "how good is your data?" The easiest way to explain that is to point to our methodology. With over 11 years in business, we are fanatics about our data quality. We grade our data on five pillars:
Accuracy
Completeness
Reliability
Relevance
Timeliness
In today's business environment, data quality characteristics ensure that you get the most out of your information. When your information doesn't meet these standards, it isn't valuable.
All of our data is backed by our Industry-Leading Contact Confidence Score. We even built an automated refund system. So if you encounter a contact that is not quality, we refund your account automatically.
The quantity of data is, well, gigantic. Here is a snapshot of our depth of data:
606 million contacts
19 million cell phones
121 million professional email addresses
92 million personal email addresses
The volume of data we process daily gets your sales and marketing teams closer to the prospect so you can close more deals in less time.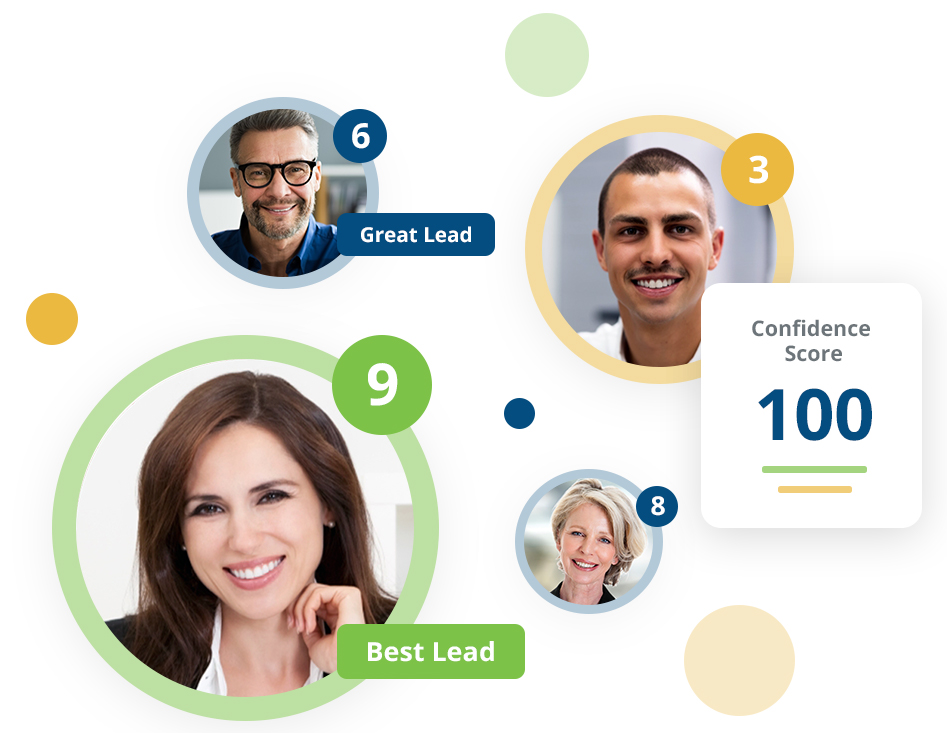 Functionality
Visual Visitor and ZoomInfo include most of the same functionality – Buyer Intent Data, B2B Contact, Website Visitor ID, and first-party data integration (including Email and Email Marketing). See the comparison with ZoomInfo below.
Additionally, we have functionality that will make a big difference for your sales and marketing teams – Person level tracking.
Our Chrome, Outlook, and Gmail plugins make complex data super-easy for even the most technically challenged salesperson.
Lastly, we listen to our customers. So many of our features came from customers' suggestions. Got a great idea? We'd love to hear it.
And Finally, Price
The ROI (Return-On-Investment) with Visual Visitor is many times higher. With ZoomInfo, you pay 3 to 6 times more for a product with the same level and quality of data as we have in Visual Visitor. The ROI from Visual Visitor will be much higher.
With Visual Visitor, you get all the data all the features at a great price. No gotchas. No games. Simple, easy-to-understand pricing.
Seriously, why would you want to spend more? Most customers save over $29,000 per year when switching to Visual Visitor. Let us show you the savings.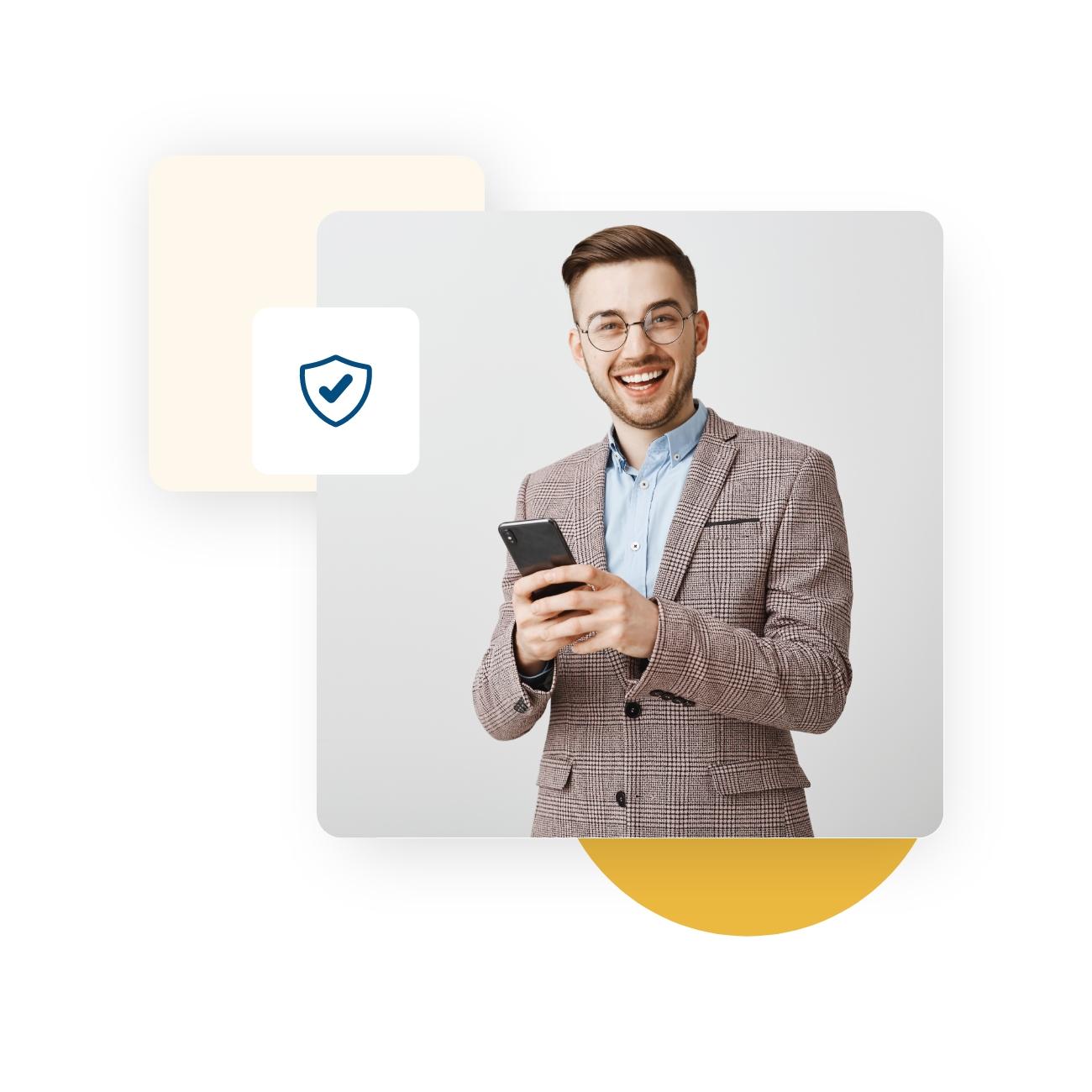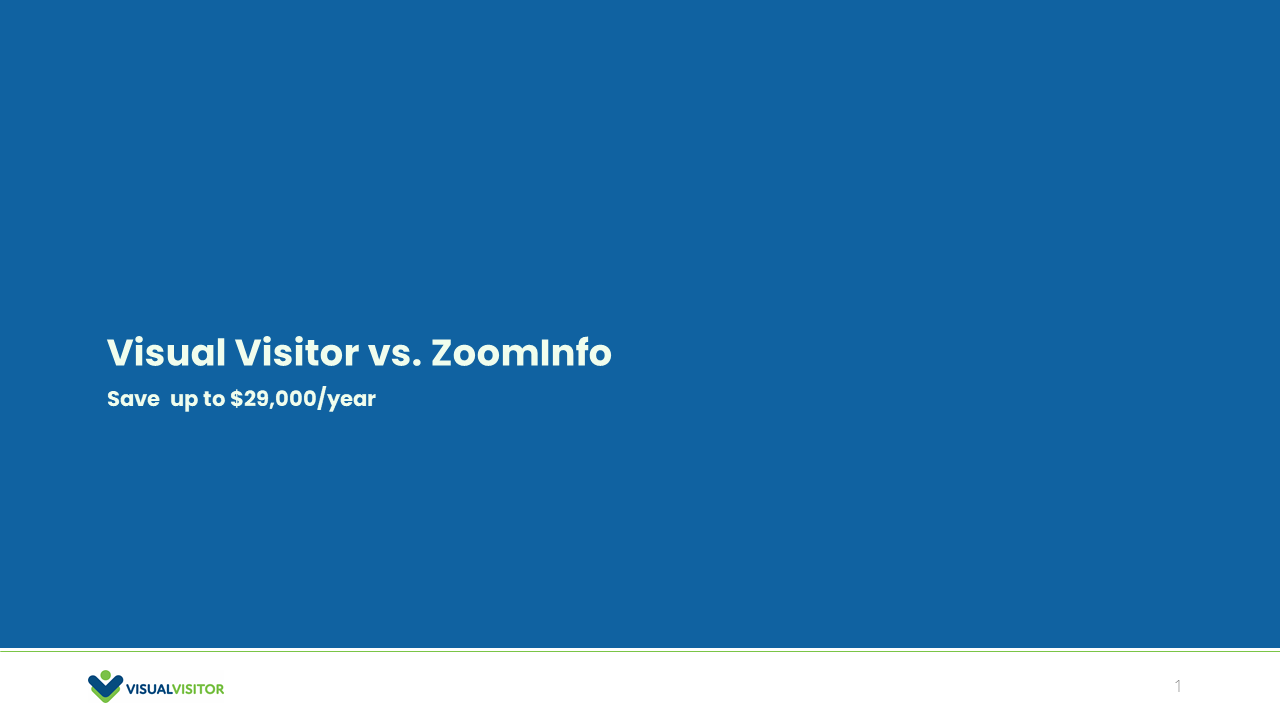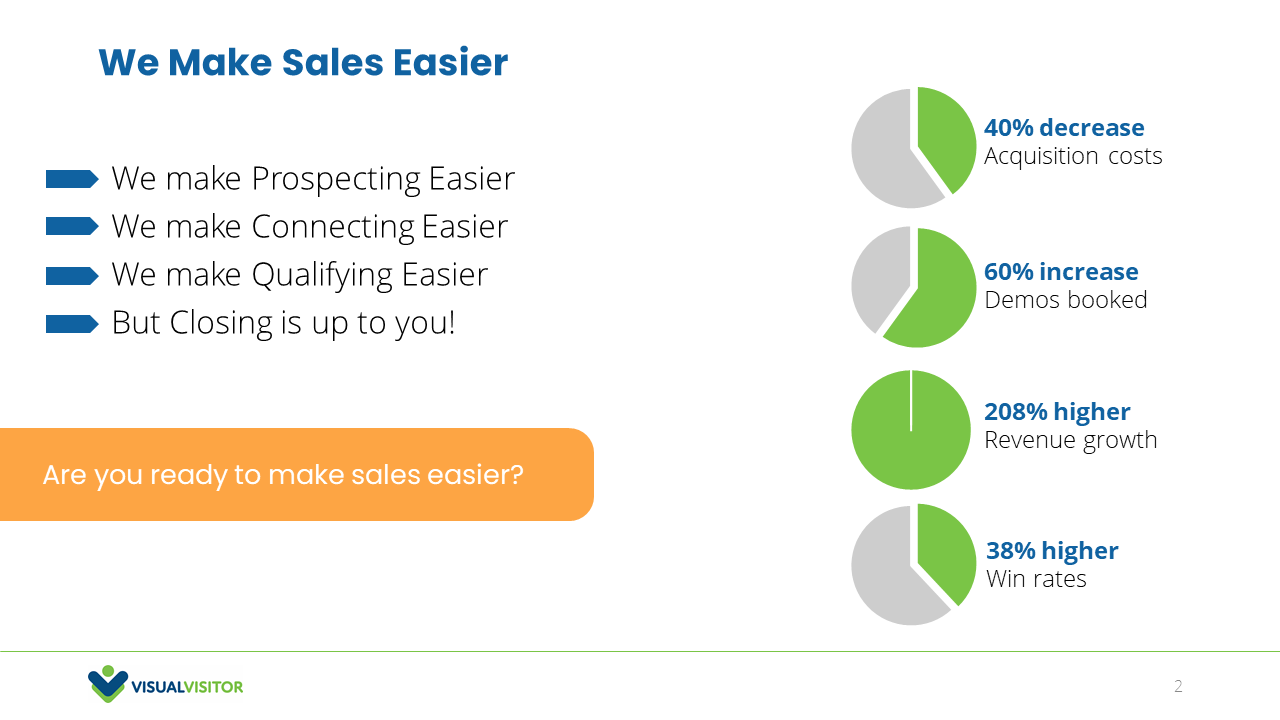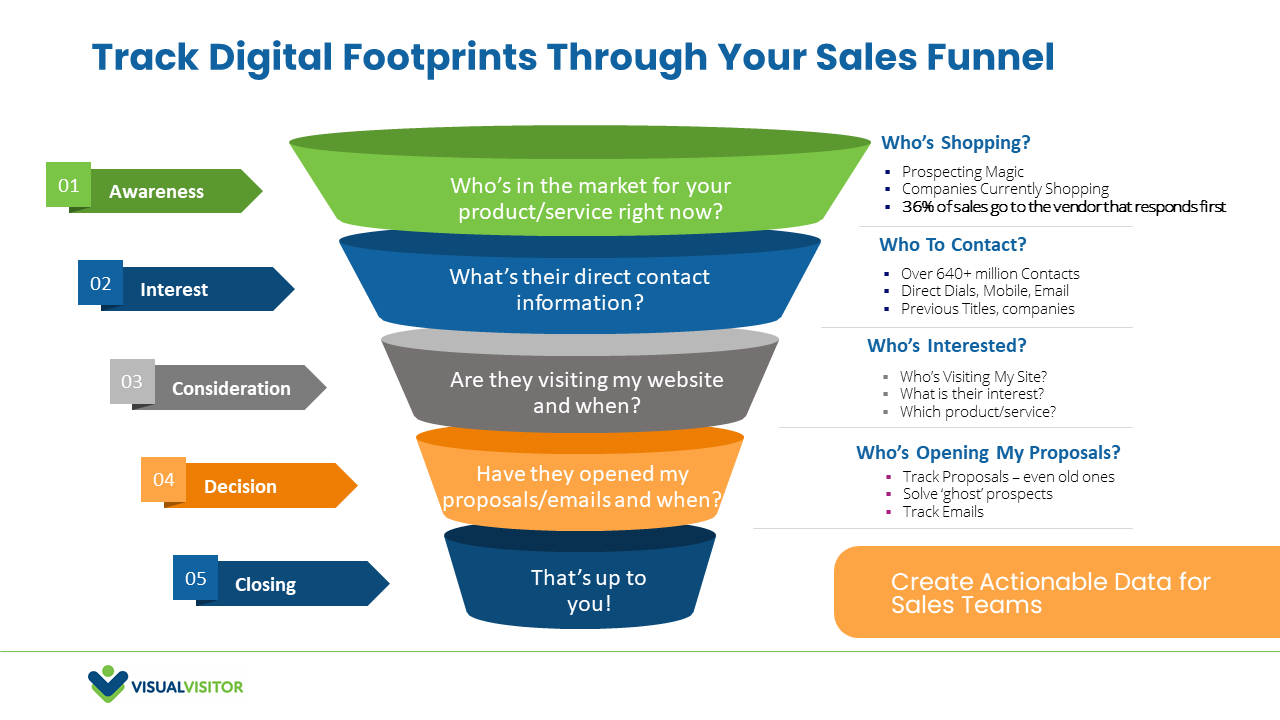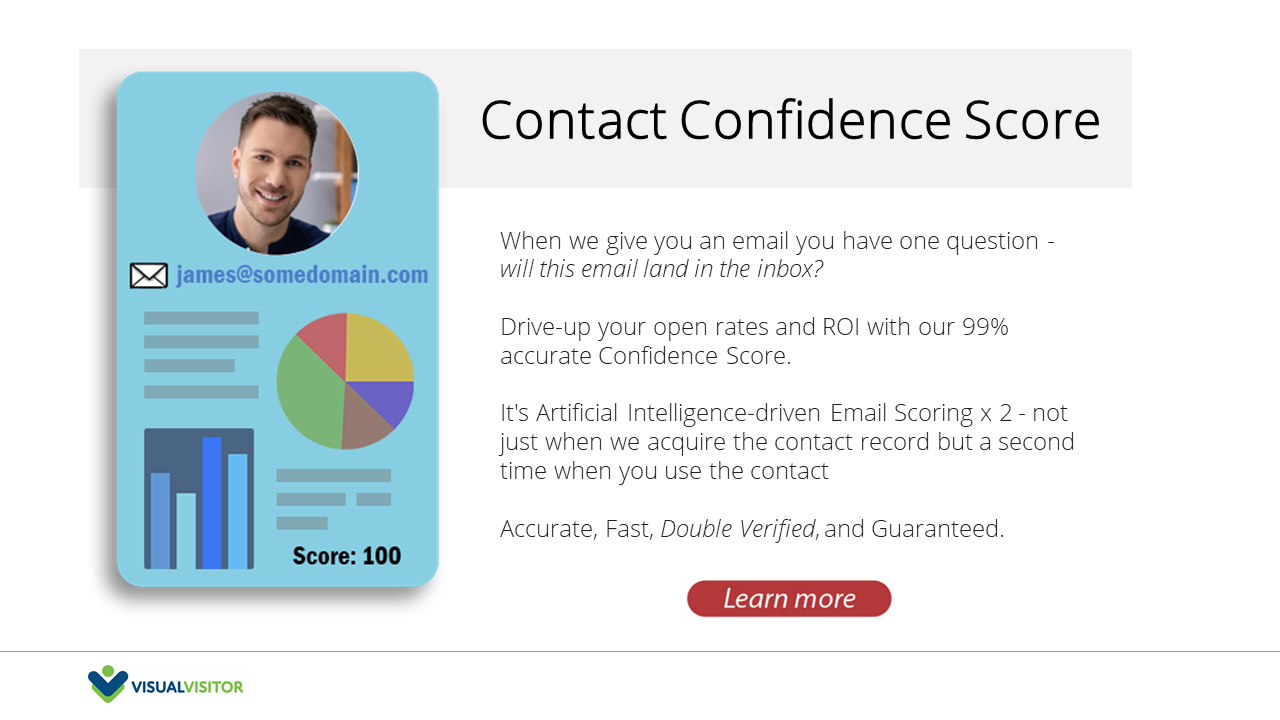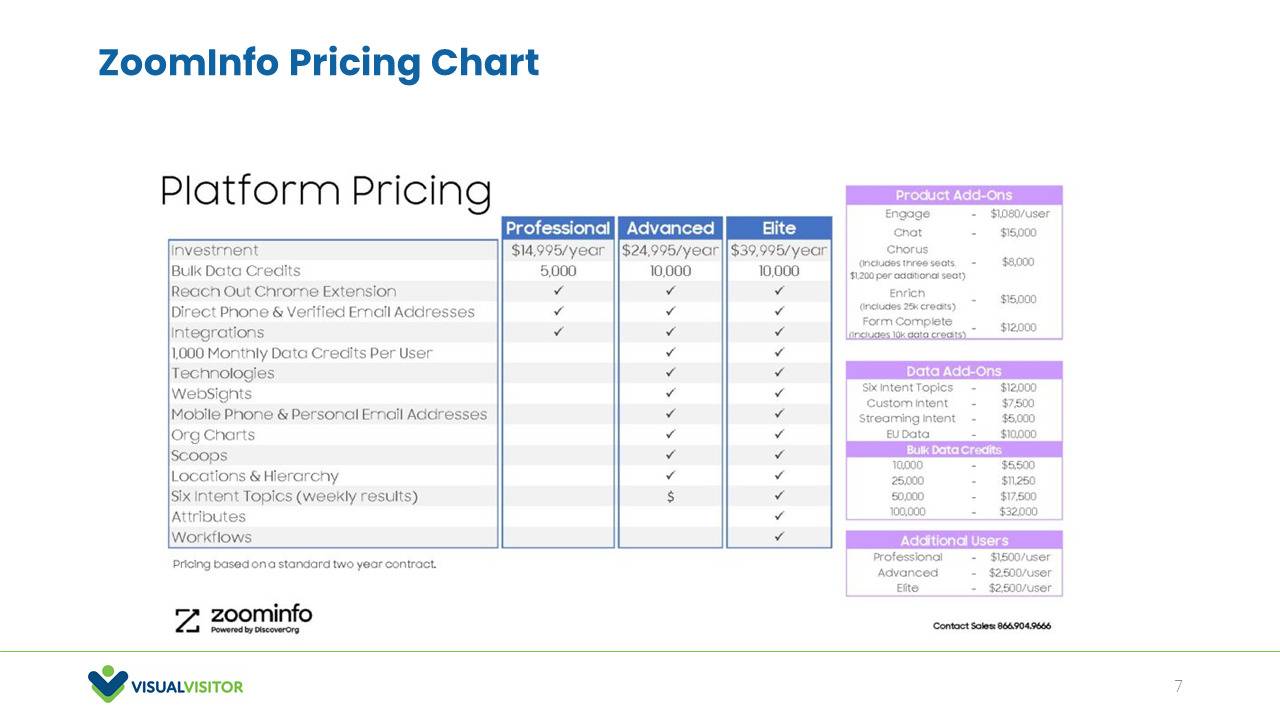 Visual Visitor Vs. ZoomInfo
ZoomInfo – Pricing Comparison






Still not convinced? What other Say...
Customer Reviews From Around the Internet
Frequently Asked Questions
ZoomInfo's pricing averages over $35,000/year. . That's a hefty price tag when you consider that sales intelligence software costs closer to $7,000 a year on average. Fortunately, ZoomInfo isn't the only company offering B2B contact data and website visitor identification software. Click here to read more about cost-effective alternatives to ZoomInfo.
Sales intelligence software can save you big when it comes to lead generation and nurturing. However, the huge cost of ZoomInfo averaging over $35,000 a year) can be prohibitive to many companies. Luckily, ZoomInfo isn't the only source for B2B contact data and website visitor identification software. Click here to read more about ZoomInfo's cost-effective alternative, Visual Visitor
Pricing for ZoomInfo depends on a few factors including your number of users, credit usage, and preferred features. Most sales intelligence providers operate on a pay-for-what-you-need basis. Click here to read more about the variables which dictate pricing for Visual Visitor's sales intelligence platform.
ZoomInfo doesn't specify pricing on their website. Their plans average around $35,000 a year and increase depending on features and usage. This is significantly more expensive than other sales intelligence software. To learn more about a much less alternative to ZoomInfo, click here.
ZoomInfo offers a 14-day free trial after which you can continue to access a free, albeit limited, account or upgrade to a paid version. Paid plans average over $35,000 a year. Companies that can't afford ZoomInfo's paid account should consider alternatives like Visual Visitor. Visual Visitor's sales intelligence platform offers the same features as ZoomInfo at a fraction of the cost. You can read more about Visual Visitor's data here.
Sales intelligence software like ZoomInfo can streamline your lead generation process and maximize your growth. To that end, it can be incredibly valuable. However, ZoomInfo's annual cost is over $35,000 a year makes it inaccessible to many businesses. Fortunately, there are other providers like Visual Visitor with a much lower starting price. Click here to read more about the value of sales intelligence data.
One of the few full-featured direct competitors to ZoomInfo is  Visual Visitor. In contrast to ZoomInfo, Visual Visitor offers the same features (Intent Data, B2B Contact Database, Website Visitor ID and Email Tracking integration) at a much lower price point. To learn more, click here.
ZoomInfo is not affiliated with Zoom, the video conferencing app. ZoomInfo is a sales intelligence platform like Visual Visitor. Click here to read more about the benefits of a sales intelligence platform.
Visual Visitor is a cost-effective alternative to ZoomInfo. Like ZoomInfo, Visual Visitor's platform is equipped with visitor identification software, buyer intent data, and prospecting data. Users rely on Visual Visitor for lead generation and lead nurturing tools. You can read more about our features here.