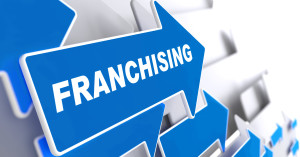 The franchise industry has been riding the wave of growth and prosperity for the past few years. While the rest of the economy has been limping along, franchise businesses have been growing steadily. In fact over the past four years, the franchise industry has seen record growth. This year is shaping up to be another great year for franchising.
In 2015, franchise businesses continue to represent the fastest growing segment of the US economy. This year alone, the franchise industry is expected to add more than 12,000 new franchise locations and nearly 250,000 new jobs. These new jobs will bring the total number of jobs in franchising to 8.8 million. This continued growth will result in nearly $890 billion in business generated by franchise locations in 2015.
While franchise growth is expected to continue in 2015, there are a few areas of concern facing the franchise industry. First, the franchise industry continues to worry about the long term impact of the Affordable Care Act. More than 60% of franchisors and more than 80% of franchisees are already reporting a negative impact on their business.
Combine the concerns related to Obamacare with the trend for raising the minimum wage and you see even more concern from franchisees and franchisors. Many local and state governments have been raising or are considering raising the minimum wage. The vast majority of franchisees and franchisors site concerns about this trend and its effect on business.
It will be interesting to see how the rest of 2015 shakes out. Will the franchise industry continue to lead the economy in job production and growth or will these concerns limit the ability of franchisors to expand?