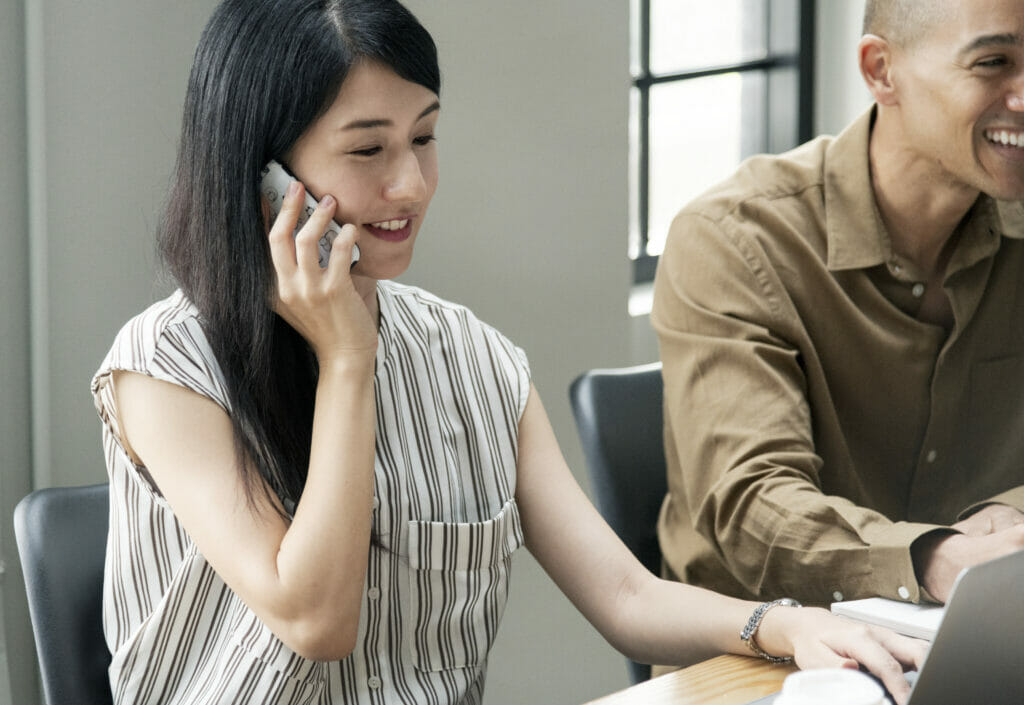 Since 2014, calls to U. S. businesses from paid advertising campaigns have grown 110%. This amounts to a total of 162 billion calls each year. In the digital age, phone calls haven't lost their appeal. This is good news for businesses. Not only are phone calls an effective way to generate sales, they also provide valuable metrics which can help you strengthen your marketing strategy.
Call Tracking works by assigning a different number to each advertising channel. Consequently, you can identify which referral sources and keywords are drawing customers to your business. This information is invaluable. It can help you improve your marketing ROI and even increase sales.
Seven Call Tracking Metrics Which Deserve Your Attention
Call Tracking provides your business with valuable data. Among other things, it can help you measure a customer's buying intent and evaluate the efficacy of your marketing. We have compiled a list of metrics, provided by call tracking, that deserve your attention.
Referral Source. Improving your SEO with PPCs is expensive. It's helpful to know which sources and keywords are generating sales. Determine which advertising campaigns are successful and cut the rest.
Call Volume

. You can compare the volume of your calls over time to see if your marketing efforts have been worthwhile. Look at your volume of calls before and after you updated your strategy.

Duration of Calls. The length of a phone call indicates a customer's buying intent. Remember, the longer the call, the greater the chance you have to turn a lead into a customer.
First-Time Callers. The data you get from a first-time caller matters more. Why? These callers haven't had a personal interaction with your business. Whatever piece of marketing convinced them to call is clearly effective.
Time of Phone Calls. Which time of day are you most likely to receive calls? When is your conversation rate especially high? You should invest in marketing which complies with this time frame. Increase your ads when business is booming and reduce them when it isn't.
Previous Interactions. Customers usually spend time browsing before picking up the phone. It's helpful to know what prompted the call. For example, which pages did they spend time looking at? What keywords did they search? Learning about your leads and their interests can help you refine your marketing strategies and initiate more sales.
Landing Page Performance. If you're paying attention to your conversion rate, you need to factor in phone calls. If you exclude calls from your metrics, your conversion rate will appear much lower than it actually is.
Imagine How Easy Marketing Can Be…
Call Tracking is an incredible asset to your marketing team. You can use these metrics to refine your marketing strategies, improve your conversion rate, and even increase your sales. Every business has room for growth. Call Tracking can help you identify and reach your marketing goals.
Visual Visitor combines data from Website and Call Tracking to present you a clear picture of a user's click path history. We identify the referral source and/or keywords which prompted a call and document the customer's browsing history. You'll know which webpages captured their attention and for how long. You can use this data to determine:
The buying intent of a lead
The efficacy of your marketing strategy is
The ROI for specific marketing campaigns
Additionally, our software allows you to record and transcribe your calls. Imagine how much easier marketing will be when you can access call metrics along with transcriptions of your incoming calls.
Sign up for our free trial and discover which marketing techniques work for you.
Interested in Call Tracking? Read more about our Call Tracking Module here.