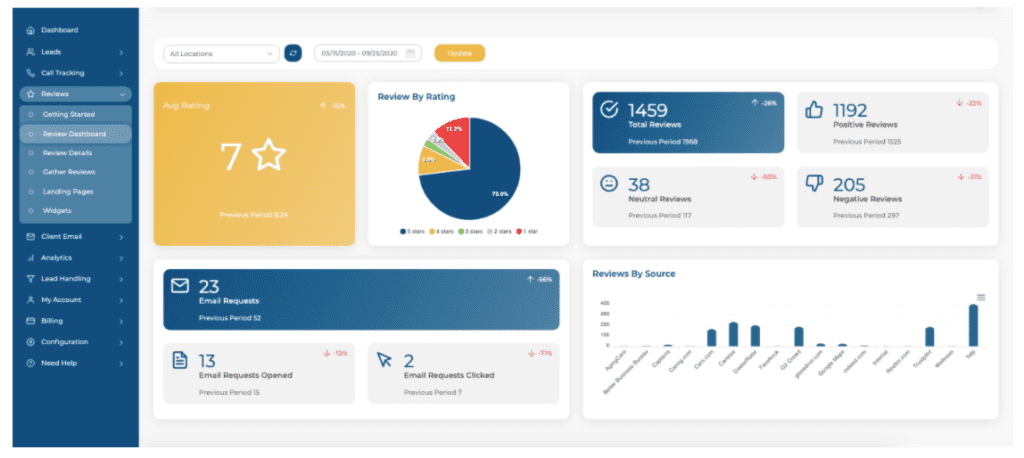 Modern consumers aren't interested in traditional marketing and sales tactics. Online shopping allows them to order products without ever speaking to a sales representative. And reviews let them vet companies without picking up the phone.
In the digital age, online reviews hold tremendous influence over customers. They equate to word of mouth marketing and often act as the final push driving customers to spend or look elsewhere. While you can't control what people say about you, you can adopt practices which encourage customers to leave positive feedback. And receiving positive reviews can help you overtake your competition.
How to Encourage Reviews
Positive reviews can do wonders for your business. To help you acquire positive customer feedback, we have outlined some key steps below.
Determine the best time to ask for reviews. The best time to ask for reviews is during lunchtime and after work hours when customers will have the time to write a review. Wait until customers have had time to use your product and then
send them a polite request for feedback.
Ask for reviews in person if possible. Asking for reviews in person will likely yield greater results than sending an email request. Small businesses especially should consider asking their repeat customers for reviews in person.
Consider when customer's will be most enthusiastic about your business. Immediately following the point of sale is often a good time to request a review. Customers will likely be enthusiastic about your product and won't have had time to develop buyer's remorse.
Make the review process simple. The message you send asking customers for reviews should be personal, short, and simple. Provide links to your preferred review sites and be sure to let them know how long it takes.
How to Obtain Positive Reviews
Humans don't like to go against the grain of popular opinion. Once customers read positive reviews, they will likely respond in kind and write you a positive review of their own. That being said, there are a few things you can do to encourage positive reviews.
● Keep your social media profiles updated. Customers will be more inclined to rate you on social media if your profiles are up-to-date and active.
● Respond to every review. Thanking customers for leaving reviews is a good practice to adopt. It lets them know you value their support.
● Share positive reviews. Post good reviews on social media or your website. Positive feedback goes a long way in establishing your credibility.
Word of Mouth Marketing Machine
Word of Mouth Marketing is more important than ever. Customers will always give more weight to the opinion of other customers than they will to contrived marketing language.
Maintaining a good reputation is hard work. That's why Visual Visitor has developed an automated system which tackles all of your Word of Mouth Marketing needs. Request, monitor and respond to reviews all from the comfort of your Visual Visitor dashboard.
Save yourself the trouble of checking each review site individually. Let us take over the role of your Word of Mouth Marketing machine! Read more about our features here.