Using Lead Capture Forms with Visual Visitor
Reading Time: 2 minutes
By: Carrie Miller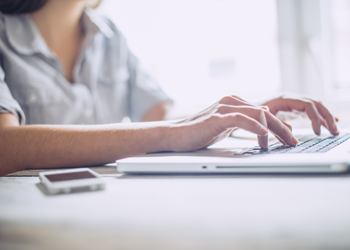 Lead capture forms produce highly qualified leads and are a great marketing tool to grow your business.  Any potential customer that takes the time to fill out your lead capture form online, is sure to have a high level of interest in your product.  But once you get that data, where does it go and can it be tied to your anonymous visitor identification software – like Visual Visitor?
Visual Visitor's Forms Capture Feature
Visual Visitor has website visitor tracking down to a science, it tracks your visitors, sends you an instant email alert with all the data that you will need to qualify that visitor, allows you to modify that lead's personal data, as well as send the information directly to your CRM… So of course they also have a Forms Capture feature.
The Forms Capture Feature is a quick and easy tool that is available to all of our Visual Visitor customers.  You simply fill out the required information in our wizard, and we do the rest!  Then when those forms get filled out on your website, the form data is automatically updated in your customer lead database as well as your current form database external to Visual Visitor.
Most businesses are online and find that using forms helps with many things.  A few examples are:
Grow your business with the help of Visual Visitor's Website Visitor Tracking and Anonymous Visitor Identification. Start your FREE 14-day trial and experience the website visitor identification tool businesses trust.