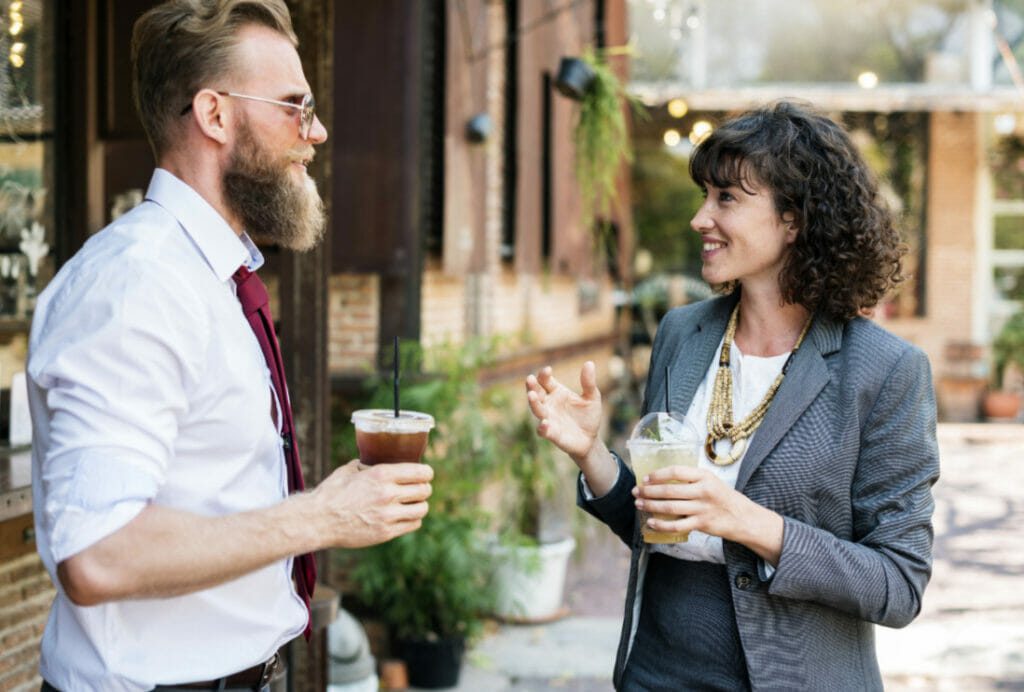 Key Points
● Word of Mouth Marketing is a cost-effective and influential tool which can increase your sales.
● Word of Mouth Marketing is more effective than traditional, contrived marketing tactics.
● There are many steps businesses can take to increase their Word of Mouth Marketing.
No advertising campaign can compete with Word of Mouth Marketing. Not only do personal recommendations cost less than traditional marketing efforts, they are oftentimes more effective.
It's in your best interest to develop a strategy to maximize your Word of Mouth Marketing. Doing so can strengthen customer loyalty and increase your sales.
How to Capitalize on Word of Mouth Marketing
To help you get started increasing your word of mouth marketing, we have compiled a few steps below.
Utilize social media. Maintain an active social media presence. Keep your profiles updated and make frequent posts. Doing so will make you appear modern and professional. Customers will be more likely to post about your business when they come across an active, professional-looking account.
Give customers something to talk about. Providing excellent customer service gives customers something to talk about. No one's interested in promoting a business that's just okay. Running promotions and planning events are also good tactics. Customers want to share about things that are new and interesting. Mundane, everyday visits to a familiar business are less likely to inspire a post.
Encourage customer reviews. Getting online reviews is sometimes as simple as asking for them. Requesting reviews lets customers know you value their opinion. And providing them links to review sites saves them the trouble of finding them themselves. Remember, the more reviews you receive, the higher your overall score will be. Businesses with lots of reviews are more visible; they receive more clicks on Google.
Engage with customer feedback. Responding to reviews lets customers know you read and appreciate their feedback. People are more likely to continue posting about your company when you acknowledge them. Reinforce their positive comments; acknowledge them when you send a response.
Word of Mouth Marketing is a powerful tool which you can utilize to generate more sales and strengthen your relationship with your customers. Take advantage of this influential resource. Consider following each of the outlined steps.
Your Word of Mouth Marketing Machine…Visual Visitor
Visual Visitor makes online reputation management simple. Our automated system allows you to:
● Request reviews. Send customers email requests with links to the review sites of your choosing. Utilize our intelligent, drip campaigns-automatically send follow up emails.
● Monitor reviews. Keep track of the reviews you're receiving. Know where and when they were posted. Sort them by positive, negative or neutral reviews. Learn what prompted them to leave your reviews-determine whether your review requests are effective.
● Respond to reviews. Thank customers for leaving you a review. Share the positive reviews on social media with the click of a button.
The best part is, you can do all of these things without leaving the Visual Visitor dashboard! Save yourself the trouble of monitoring review sites individually. Access all of them in one place with a Visual Visitor account. Sign up for our 14-day free trial (no credit card required) by clicking here.