Visual Visitor Now Integrates with Zapier!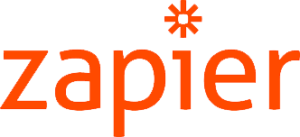 Visual Visitor now integrates with Zapier, meaning you can now connect it to 1,000 other web tools. With workflow automation tool Zapier, you can set up your own codeless integrations called "Zaps". Zaps will automatically send information from one tool to another, so you'll spend less time manually transferring data between your business tools and can dedicate more focus to creative, big picture tasks.
Would you like to automate tasks and share data among multiple web applications that your business currently uses? Visual Visitor allows you to seamlessly integrate with not only our current list of cutting edge apps, but also with hundreds more.  Now using Zapier, you can connect your Visual Visitor lead generation results with more than 750 apps!
## Try Out Our Pre-Made Integrations
No matter what other apps you use, chances are Visual Visitor integrates with them via Zapier. Here are some of the most popular integrations that Visual Visitor users already use to be more productive.
## How To Automate Visual Visitor with Zapier
**New to Zapier?** It's a tool that helps anyone connect apps and automate workflows – without any complicated code. Sign up for free  to use Visual Visitor with Zapier.
Try Visual Visitor Free for
14
days!