No More Excuses! Update your Sales Plan for 2018
Let's face it, the end of the year brings a time of reflection. What did we do right, what could we have done better… For sales professionals, excuses for poor performance are just that, excuses. Taking the more positive, proactive approach for closing out 2017 and preparing for 2018 will allow you to move forward and work your way up the ladder of success!
Step 1 – Go Ahead and Clear the Air
There are always things to challenge even the best sales person… and no, it's not always fair. Your product and/or service is not always perfect. Your competition can be brutal and play dirty. People don't always respond with class – or even at all. Your boss has unrealistic expectations. He/She can also be a real jerk sometimes.
But guess what – that's life. You're employed! The good sales reps get the win, the not-so-good reps will fall behind.
Step 2 – Write Out a Plan to Turn it Around
Turn the bad to good by taking the time to write down the weaknesses of the sales plan and make 2018 the year that you lessen the challenges listed above. Put yourself in the Professional Sales Rep category and take action. These changes that you list might not be immediately reflected in the bottom line for your team, but every little movement of the needle will eventually lead to higher performance and more goals reached.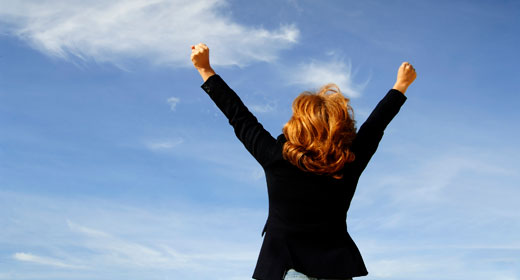 Losers make excuses, winners make a plan!
Typical Sales Plan Modification Problems and Solutions
Sales Plan Problem – Cannot find new Prospects, Solution – Try Visual Visitor's Anonymous Website Visitor Identification. Who is visiting your website?  What are they looking for?  Where are they coming from? These are not just high level questions… They are the questions that your sales staff and marketing team are looking to answer. Visual Visitor's powerful anonymous website visitor tracking and lead generation tool can actually tell you which businesses are visiting, how often they visit, how long they view your pages, and more! We tell you what they are looking for and where they are coming from!
Sales Plan Problem – Leads don't respond or go dark, Solution – Visual Visitor's Email Tracking Feature. See what happens after you click send. With the Visual Visitor Email Tracking tool, you will get both a desktop and an email notification as soon as the prospect opens your email as well as website link tagging. This notification includes location, open date and time, total opens, and time to open. With this feature, you will spend less time chasing leads and more time closing deals!
Sales Plan Problem – Marketing tools are ineffective, Solution – Visual Visitor's Sales Leads and Analytics Features allow sales and marketing teams to speak the same language! Enjoy the qualified, actionable leads provided by Visual Visitor in real time with our Instant Email Alerts. We take website lead generationto the next level! No need to log in, we will send them directly to your email or you can view them on any mobile device! With Visual Visitor, you are able to keep informed of your website visitors – anywhere! Also, the Analytics feature included in this toolset combines all the data received from your website in one place. No more importing data from various providers to get the full picture. Our analytics data goes beyond stats like performance, main sources, and landing pages. We give you more detailed information like First Time vs. Return visitors, Unique visitors by device, and more!
Try Visual Visitor Free for
14
days!