The Visual Visitor Blog
Looking for new ways to use our anonymous visitor identification product?  or For News on upcoming product updates? The Visual Visitor blog is the right place to start!  Here we have articles on fine tuning your email marketing campaigns, increasing your search rankings, tracking website visitors, and much more!
New to Visual Visitor and not sure where to start?  Try using our handy search box to focus in on topics that will interest you and help your business grow!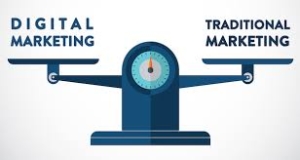 The Visual Visitor Blog Schedule a Demo Today! Start Your 14 Day Free Trial We are frequently asked if the tools that are available in Visual Visitor's feature set are geared for Traditional Marketing or Digital Marketing… The answer is YES!  Traditional Marketing Is it online? Then it isn't traditional.
Interesting links
Here are some interesting links for you! Enjoy your stay :)